Experts call to free Folbigg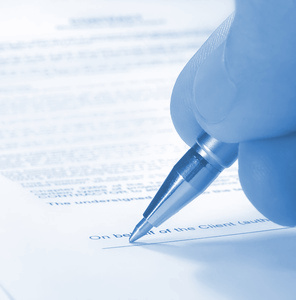 It has been a year since scientists called for the pardoning of a person they consider to have been wrongly found guilty of murder.
The Australian Academy of Science is renewing its appeal for Kathleen Folbigg's immediate release from jail, one year after the NSW Attorney General was provided with medical and scientific evidence that provides an alternative explanation for the deaths of Ms Folbigg's children.
Kathleen Folbigg was convicted and jailed in 2003 for murdering her children Patrick, Sarah and Laura and for the manslaughter of her son Caleb.
The children died years apart, Caleb in 1989, Patrick in 1991, Sarah in 1993 and Laura in 1999.
Ms Folbigg was found to have smothered her children, but more recent scientific discoveries throw the case into question.
Ms Folbigg's conviction was based on circumstantial evidence and evidence from her diaries. The prosecution argued that it was unlikely four of her children could die suddenly and unexpectedly in their sleep.
However, forensic pathologists had raised concerns over some of the medical evidence provided at the trial, leading to a judicial inquiry into Ms Folbigg's convictions in March 2019.
Medical records showed all four children suffered from a series of conditions. Caleb had difficulties breathing since birth, Patrick suffered epileptic seizures, and Ms Folbigg's daughters Sarah and Laura had respiratory infections in the days before their deaths.
The scientists say this suggests there was a single underlying natural cause, likely genetic, that led to the different manifestations and lethal triggers.
They hypothesise that rare inherited genetic variants could be responsible for the cardiac or respiratory disorders that led to the children's sudden deaths.
Experts have now sent another letter to the NSW Attorney General Mark Speakman this week.
The president of the Australian Academy of Science, Professor John Shine, says Ms Folbigg's continued incarceration is untenable.
"It is time that the NSW legal system accepts that a miscarriage of justice has occurred," Professor Shine said.
"Ms Folbigg has been incarcerated for almost two decades despite scientific and medical evidence that provide reasonable explanations for the death of her children.
"We understand that the materials being considered are complex and detailed and our offer to the NSW Attorney General to facilitate a scientific briefing remains.
"I, along with colleagues, have written to the NSW Attorney General to express our deep concern about the disregard of scientific evidence in this case.
"The obligation of the NSW Attorney General is to ensure the NSW legal system is just and efficient. To avoid further exacerbating this miscarriage of justice, the NSW Attorney General must expedite this matter and advise the NSW Governor to pardon Kathleen Folbigg and release her from jail."
Kathleen Folbigg: Science calls for pardon from Australian Academy of Science on Vimeo.