Expert launching new studies from local base

Print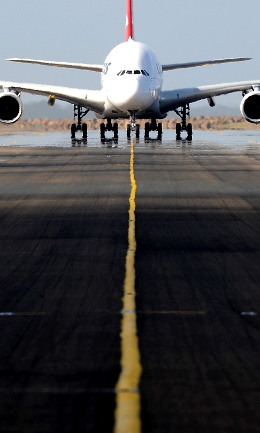 An international expert has come to Australia to make air travel faster and cheaper.
Professor Richard Sandberg has taken up a new role at the University of Melbourne after being named as a VESKI (Victorian Endowment for Science, Knowledge and Innovation) Innovation Fellow.
Professor Sandberg brings an innovative research program, strong industry contacts, and a team of young researchers from his previous laboratory to continue research in new labs in Australia.
Professor Sandberg will develop new models for the airline industry to reduce noise and predict turbulence, using supercomputers housed at Victorian Life Sciences Computation Initiative (VLSCI.)
His aim is to develop models that industry can use in engineering 'greener' technologies, faster and cheaper air travel and improved heating and cooling systems.
In a virtual wind tunnel at the University of Melbourne, Professor Sandberg is using a powerful numerical code to leverage modern supercomputers and create a 'time machine' that reduces simulation time to test and modify these new technologies.
The approach should cut years of the usual development time of new innovations.
Professor Iven Mareels, Dean of the Melbourne School of Engineering has welcomed the appointment and the support from the Victorian Government.
"Having international researchers with us at the Melbourne School of Engineering with their strong industry collaborations and a clear focus on translational research, will deliver big results for the state," Professor Mareels said.