Excitement builds for local vaccine

Print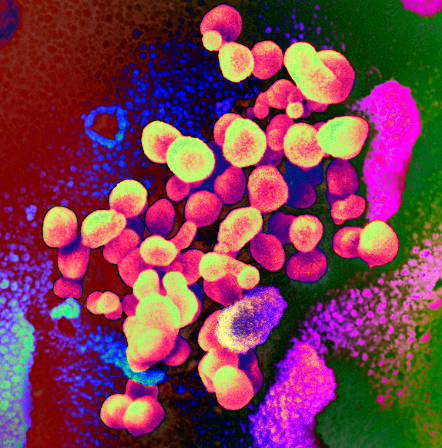 Federal Health Minister Greg Hunt says a local COVID-19 vaccine is so far proving "safe and effective", based on phase 1 trials.
Reports say that the University of Queensland's COVID-19 vaccine is producing virus-neutralising antibodies and is especially effective in elderly trial participants, although the only trial data released so far is from animal studies.
If the vaccine proves successful it will be manufactured in Australia by CSL, with the federal government committing to purchase 51 million doses.
The UQ vaccine uses "molecular-clamp" technology developed at the university.
The clamps allow the vaccine to bind together synthetic surface proteins from the SAR-COV-2 virus into a form that appears to generate a strong antibody response.
The molecular clamp technology locks the 'spike' protein into a shape which allows the immune system to be able to recognise and then neutralise the virus.
Dr Rob Grenfell, CSIRO's Health and Biosecurity Director, says it is encouraging news.
"It is always welcome news to hear potential COVID-19 vaccines are showing early positive signs," he said.
"The results of UQ's phase one trials are yet to be published in a peer-reviewed journal, but initial results showing a positive antibody response are heartening.
"UQ's vaccine candidate will soon commence phase 3 clinical trials, which will study its safety and efficacy in a large population in an area with high circulation of the virus.
"It's important to remember there is still some way to go before the potential vaccine can be deemed safe and effective for the general population. We still need to await phase 3 clinical trial results and regulatory approval — from the Therapeutic Goods Administration, in the case of Australia.
"Ultimately, we want to have as many safe and effective vaccines available, especially where different vaccines may be more suitable for different segments of the population, such as the elderly."