Enzyme expected to help dodge blood-thinners

Print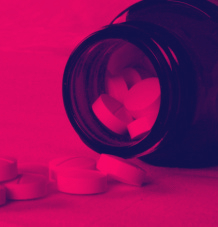 Australian researchers have discovered a blood-clotting enzyme that could allow heart attack and stroke patients to avoid potentially risky drugs like Warfarin and aspirin.
A team of scientists at Sydney's Heart Research Institute have revealed for the first time that a particular enzyme plays a vital role in controlling clotting of the blood.
"We've discovered this enzyme has the very special ability to reduce build-up of blood clots that clog arteries while also sticking blood firmly to the site of blood vessel injury," research leader Professor Shaun Jackson told the ABC.
"This is an exciting area of research as new medicines represent one of the most promising new ways of treating disease."
The breakthrough came from a joint research venture between researchers from Monash University, University of Melbourne, Walter and Eliza Hall Institute of Medical Research, University of Strasbourg and the Scripps Research Institute.
The team discovered the new enzyme, and gave begun developing new therapies that will be tested for the first time.
"We believe they are going to be more effective than current therapies we use in the clinic," Professor Jackson said.
"In the long term this could be a game changer in the management of cardiovascular disease."
Cardiovascular disease affects 3.72 million Australians, causes about 520,000 hospitalisations a year and kills close to 45,000 people.
Common blood-thinning medications like Warfarin and aspirin can reduce the risk of heart attack and stroke, but they can also come with side-effects.