EDO under threat in QLD

Print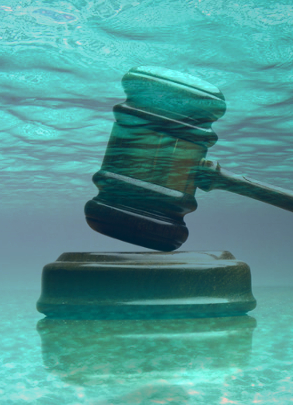 Queensland's LNP has pledged to gut the state's Environmental Defenders Office.
Opposition Leader Deb Frecklington says her party would strip the Queensland Environmental Defenders Office (EDO) of its funding if the LNP wins government at the October 31 state election.
Ms Frecklington says the EDO is anti-jobs.
"Look, this is an organisation that has consistently worked against the approvals process for many construction and resources projects," she said this week.
"We will not be supporting an organisation that is working against, and destroying Queensland jobs."
The EDO supports community groups in their often expensive efforts to promote conservation over construction.
One of its clients, the Oakey Coal Action Alliance (OCAA), recently won High Court leave to appeal against the validity of previous Appeals Court and Land Court decisions over the planned stage three expansion of the New Acland mine.
A previous LNP state government led by Campbell Newman pulled support for stage 3 because of its impact on prime agricultural land several years ago.
But Ms Frecklington says this legal challenge is evidence that the EDO is hindering jobs.
EDO chief executive David Morris says Ms Frecklington does not appear to understand what the EDO does.
"Fundamentally, what we do is provide access to justice, and help people to understand the laws in Queensland that already exist," Mr Morris told the ABC.
"That's difficult to be seen as anti-jobs — it's simply following the laws and processes that exist in the state, and helping people make sense of it — that's uncontroversial, I would have thought."
Mr Morris acknowledges that New Acland has been a controversial project, but said; "In that instance, we're acting on behalf of farmers who are trying to prevent the extension of a pit that would compromise one of the key pieces of agricultural land in the country."
Reports say that both the LNP and Labor state governments have stripped funding from the Queensland branch of the EDO in the past.
Mr Morris said he wants to convince both parties of the EDO's usefulness ahead of the October election.