Dutton dismisses new abuse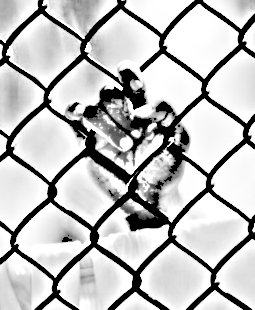 Disturbing signs of abuse have again emerged from an Australian government facility.
Guardian Australia has published the alarming highlights of 2,000 leaked reports, detailing assaults, sexual abuse, self-harm attempts, child abuse and poor living conditions at the Nauru offshore detention centre.
It seems the Australian people can barely go a week without hearing of another disgusting practice undertaken on their behalf.
Immigration Minister Peter Dutton says it is old news, and could be made up.
"Most of that's been reported on before," he said on Thursday.
"I won't tolerate any sexual abuse whatsoever. But I have been made aware of some incidents that have been reported, false allegations of sexual assault, because in the end people have paid money to people smugglers and they want to come to our country.
"Some people have even gone to the extent of self-harming and people have self-immolated in an effort to get to Australia, and certainly some have made false allegations in an attempt to get to Australia."
Mr Dutton said it was just "hype", and pointed out that the centre was on Nauru, not Australia.
The Government had earlier issued a statement to the media saying "many of the incidents are historical in nature", as the most recent reports were from October 2015.
It claimed to be "seeking urgent advice from its service providers today to confirm all of these matters have been previously and appropriately reported to it, consistent with the policies and procedures covering such matters".
While the documents contain untested allegations, the details are very much in line with reports by Amnesty International and Human Rights Watch.
Amnesty International's Senior Director for Research, Anna Neistat, says the latest leaks are too damning to ignore.
"The exposure of just how appalling the conditions on Nauru are - and the impact of this on refugees - has to end the government of Australia's denials," she said in a statement.
"They've repeatedly said this kind of abuse has not been going on. They've been lying."
Human Rights Watch called on Australia to the Nauru centre.
"It should move immediately to settle refugees in Australia or an appropriate third country," the group said.
"And it should begin a reckoning for the abuses its agents committed and its officials condoned."
A UNICEF spokesperson backed that line.
"There is undeniable, cumulative evidence that suggests that asylum seeker and refugee children are not safe under existing arrangements on Nauru," said Nicole Breeze, UNICEF Australia's Director of Policy and Advocacy.
"The Australian government must take immediate action for children and their families to prevent further harm," she said.
Detention centre service provider Broadspectrum, formerly known as Transfield, claims to have a "robust incident reporting system", and that it takes these allegations "extremely seriously".
"The care and well-being of asylum seekers is paramount in our processes and actions," said Broadspectrum executive general manager Chris Gordon.
"We have been open and transparent about our work at the RPC [Regional Processing Centre], noting that the environment at the centre can be complex and challenging."
Wilson Security, another private company named in the Guardian reports, have referred media inquiries to the Department of Immigration.
For many, these revelations bring back to mind similarly disturbing accounts from the Don Dale youth prison in NT.
The big difference is that the Don Dale revelations were combined with visual evidence, and the Nauru files are not.
The situation at Don Dale was reported several times before the 4 Corners episode that brought it front and centre, showing the power of visual presentation.
Hopefully without visual proof, enough public attention can be mustered to open the doors and improve conditions in Australia's offshore detention camps.