Drunk violence stats sought

Print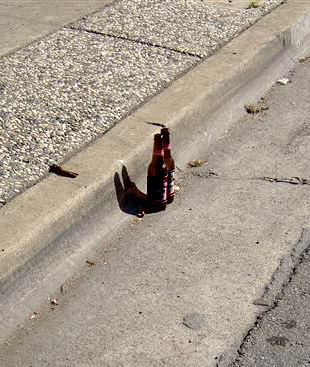 A NSW government agency wants data on links between the availability of alcohol and domestic violence.
The state's Independent Liquor and Gaming Authority has commissioned research by a team from LaTrobe University, which will focus on the saturation of liquor outlets and criminal incidents over time in NSW.
The findings should help inform licensing decisions and provide a basis for a threshold for liquor licence limits.
"This is the first longitudinal study of its kind in NSW and it will enhance liquor regulation so the community can live, work and play in safety and businesses can open and operate in an optimal environment," says Philip Crawford, the chair of the liquor and gaming regulator.
"Better data will provide confidence for small businesses to apply for on-premises licences, such as cafes, restaurants and hotels, while supporting decisions around packaged licences.
"By examining the data available to us, we can better understand how the number of liquor licences can affect crime rates in a community."
The project will review licensing and crime data from 2013 to 2020 to explore possible links between the number of licensed outlets selling alcohol and domestic violence.
Dr Jason Jiang - a member of the LaTrobe University research team - says the team will compare multiple sets of data.
"As part of the project we will analyse administrative datasets from Liquor & Gaming NSW, The NSW Bureau of Crime Statistics and Research and The Australian Bureau of Statistics," Dr Jiang said.
"In addition to investigating associations between the saturation of outlets and criminal incidents, we will determine whether adding an outlet to an area of socio-economic disadvantage has more or less impact on harms than in more advantaged areas."
Some of NSW's highest rates of domestic assaults have been recorded in the local government areas of Blacktown, Central Coast, Canterbury-Bankstown, Penrith and Sydney. Almost all of these areas recorded higher rates of alcohol-related domestic assault compared to the rest of NSW in the year to December 2021.
The Sydney LGA has 2,141 authorised liquor outlets, with more than 400 authorised to sell packaged liquor.
The study should run for about eight months.