Drug money aids results

Print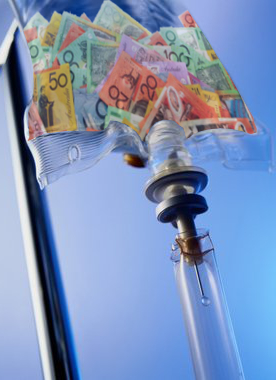 Financial ties between researchers and drug companies are linked with positive results.
An international study featuring Australian experts has found a potential bias in the evidence base of drug trials.
Relationships with industry are common among investigators of randomised clinical trials (RCTs) - raising concerns about the effect that financial ties may have on the evidence base.
Studies investigating these relationships have so far been conflicting.
A team of US researchers set out to investigate the association between financial ties of principal investigators and study outcomes in a random sample of 195 drug trials published in 2013.
They focused on trials that examined the effectiveness of drugs, because these studies have a high impact on both clinical practice and healthcare costs.
More than half (58 per cent) of principal investigators had financial ties to the drug industry - including travel expenses, honorariums, payment for advisory work, or stock ownership.
The trials authored by principal investigators with financial ties to drug manufacturers turned out to be more likely than other trials to report favourable results.
Even after accounting for factors that may have affected the results, such as funding source and sample size, financial ties were still significantly associated with positive study outcomes.