Desert water plan denied

Print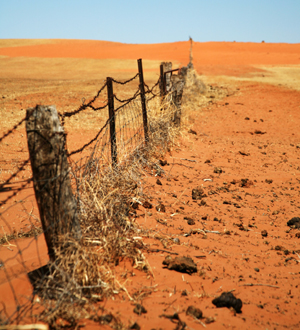 Barnaby Joyce wants to redirect water to the desert to reduce the effects of drought.
"Here in Victoria. Bushfires and drought. We must be a nation of vision. The one thing we can do to drive a solution to reduce the effects of drought is build the Bradfield Scheme," Mr Joyce tweeted in March.
Mr Joyce has been the subject of intense questioning about an $80 million sale of water to a company founded by the energy minister, Angus Taylor, which mr Joyce signed off on.
The Bradfield Scheme is a plan from the 1930s to divert floodwaters from the north of the country inland.
"The solution is moving from where we have too much to where not enough, from where there is an abundance to where there is paucity. This is something we could do," My Joyce said in an interview with Sky News earlier this year.
"If that water was to come down, we would have irrigation through western Queensland towns, through western NSW.
"You'd be able to fill up the Menindee Lakes and deal with your problems basically at the lower lakes."
The NSW Nationals have promised to put "$25 million on the table" to investigate a modern version of the scheme.
"The cyclones, the perennial wet season in Queensland, we can utilise this excess precipitation for the people in NSW," the party said in a Facebook post.
"It just makes sense. We can bring the water to where we need it."
Professor Richard Kingsford, director of the Centre for Ecosystem Science at the University of NSW, says there is a reason the idea has sat on the shelf for the last 80 years.
"[It] wouldn't deliver; wouldn't repay the cost," he told the ABC.
An expert group reviewed the scheme's potential to mitigate climate change in a paper published in the Australian Meteorological Magazine in 2004.
It found that diverting floodwaters to the centre of the country would only change the climate marginally, if at all.