Denmark making move for Nauru

Print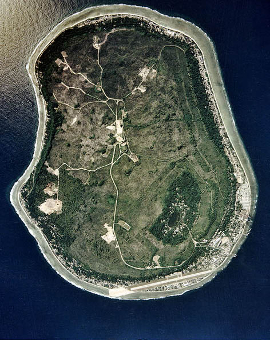 Danish politicians are heading to Nauru to do what Australian politicians cannot.
Six Danish members of parliament are set to visit the detention centre on Nauru as part of a review of offshore settlements for asylum-seekers.
Denmark's Immigration and Integration Affairs Committee plans to leave for Australia and Nauru this weekend.
MP Johanne Schmidt-Nielsen of the Red-Green Alliance has told Danish media that she finds Australia's offshore detention system "grotesque", and that she would "ask some of the questions that the Australian Government is preventing journalists from asking".
The Red-Green alliance runs on a platform of 'eco-socialism' and advocates for an international socialist democracy, but there are politicians from the other side coming too.
The anti-immigration Danish People's Party (DPP) will be represented by Martin Heriksen, chairman of the Danish parliamentary committee.
He has previously described the Australia's long-term, often-abusive offshore detention policy as "very sensible".
The ruling Venstre party's Integration Minister, Inger Stojberg, says Nauru "apparently works in an Australian context" but that the government would "continually consider... experiences from other countries".
Another delegate, Jacob Mark from the Socialist People's Party, said the delegation is just going to Nauru to learn, not to endorse Australian policy.
One of Australia's most vocal opponents of offshore detention says her applications to visit Nauru continue to be denied.
"Real journalists aren't allowed anywhere near the island and now members of Parliament aren't allowed to inspect the detention camp or meet with people that have been sent there," said Senator Sarah Hanson-Young.