Death not the end of debate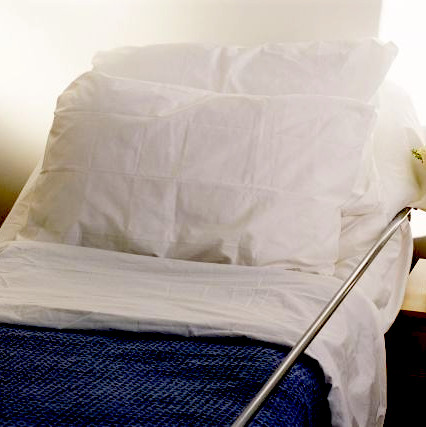 Legal euthanasia should not be considered "the panacea to improving end-of-life care", according to one US expert.
Dr Ezekiel Emanuel, chair of the Department of Medical Ethics and Health Policy at the University of Pennsylvania, writes that decisions about whether to legalise euthanasia and physician-assisted suicide (PAS) should be based on scientific evidence, because "on both sides, there are many claims and counterclaims that may not cohere with our empirical understanding".
He says there are three major points of misunderstanding.

The first is that euthanasia and PAS are rarely used, even where legal.
"[In the Netherlands] according to the latest data from 2010, dying patients have requested euthanasia in only about 6.7 per cent of all deaths," Dr Emanuel wrote.

"In a similar manner, in Belgium, only 6 per cent of all deaths have a request for euthanasia or PAS.

"However, not all requests are honoured; in the Netherlands, just 45 per cent of requests are granted, and in Belgium this rate rises to 77 per cent
"After 17 years of legalisation, in [the US state of] Oregon in 2014, only 0.3 per cent of all deaths occurred by PAS, and in Washington State only 0.24 per cent of deaths were by PAS.

"These data mean that the claim that legalising euthanasia and PAS will help solve the problem of poor end-of-life care is erroneous. Euthanasia and PAS do not solve the problem of inadequate symptom management or improving palliative care. These interventions are for the 1 per cent not the 99 per cent of dying patients."
The second key point is that pain is not the primary reason people seek to end their lives.

"The data from the state of Oregon … which has followed patients who have requested and used PAS for 17 years now, show that fewer than 33 per cent of patients are experiencing — or fearing — inadequate pain control," Dr Emanuel writes.
"Even in Australia, when for a brief moment seven patients were given euthanasia in the Northern Territory, none had uncontrolled pain."

Instead, he says, the data indicated that "depression, hopelessness, being tired of life, loss of control and loss of dignity" were the major drivers of seeking help dying.

"Despite the importance of psychological suffering as the main motivator, few physicians in the jurisdictions where euthanasia and PAS are legal receive psychiatric consultation."

And finally, he says euthanasia and PAS are not flawless, quick and painless.

"According to a study in the Netherlands from 2000, 5.5 per cent of all cases of euthanasia and PAS had a technical problem and 3.7 per cent had a complication," Dr Emanuel wrote.

"An additional 6.9 per cent of cases had problems with completing euthanasia or PAS. Technical
problems, including difficulty finding a vein and administering oral medications, occurred in 4.5 per cent of euthanasia cases and in 9.8 per cent of PAS cases.
"Moreover, 3.7 per cent of euthanasia cases and 8.8 per cent of PAS cases had complications, such as nausea, vomiting and muscle spasms. Overall, an additional 1.1 per cent of patients who had euthanasia or PAS did not die but awoke from coma.

"The data suggest that the common view of euthanasia and PAS as quick, flawless, and painless ways to die is unrealistic."

In the light of the evidence, Dr Emanuel concluded that the case for legalising PAS and euthanasia "looks less compelling".

"We should end the focus on the media frenzy about euthanasia and PAS as if it were the panacea to improving end-of-life care. Instead, we need to focus on improving the care of most of the patients who are dying and need optimal symptom management at home."
His full comments have been published in the Medical Journal of Australia.