CSIRO tech map for heavy innovation

Print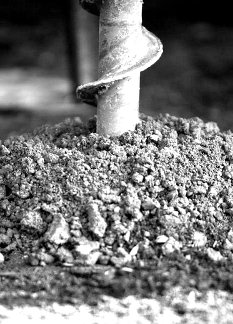 CSIRO has released a technology roadmap to guide Australia's $90 billion mining equipment, technology and services (METS) sector.
CSIRO says its Mining Equipment, Technology and Services Roadmap highlights the vital role that the METS sector will play in keeping Australia innovative and driving change to meet future global mining challenges.
It was developed in collaboration with the METS Ignited Industry Growth Centre, as well as government, industry and researchers.
"This roadmap is a great example of Strategy 2020's Customer First work, which aligns our science to Australia's needs," CSIRO Chief Executive Dr Larry Marshall said.
"In a sense we use science to anticipate the future and help us navigate to a better outcome.
"METS is an important Australian sector and a global leader, but it can't rely on past successes in a rapidly changing global landscape.
"The sector must continue to innovate and take advantage of enabling technologies and new business models which are causing disruption across industries."
The Roadmap outlines five key growth opportunities to support the continued success of the METS sector:
Data driven mining decisions
Social and environmental sustainability
Exploration under cover
Advanced extraction
Mining automation and robotics
"Mining productivity is increasingly dependent on integrating specialist technologies such as real-time sensors, mineral analysers and complex data, and the METS sector is vital in shaping mining's future," CSIRO Mineral Resources Director Jonathan Law said.
"Collaboration will be key to success, which is why we're working with METS and mining companies, as well as organisation such as METS Ignited and Austmine to develop and accelerate the commercialisation of new advanced technologies.
"Innovation is providing METS companies with competitive export opportunities, while delivering benefits to Australia's mining industry and the nation's economy."