CSIRO reports on work challenges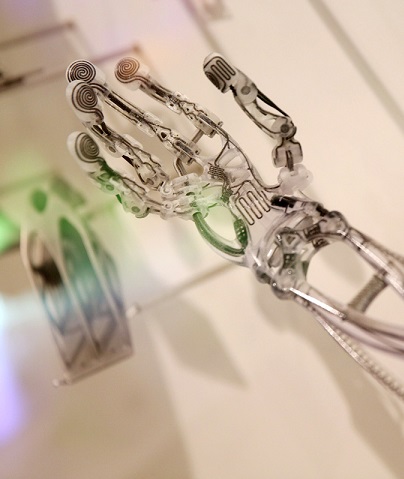 A new report looks at the challenges for work health and safety (WHS) and workers' compensation from new technologies and ways of working.
The Workplace Safety Futures report from CSIRO's Data61 in partnership with Safe Work Australia explores how six megatrends (big changes triggered by advances in digital technologies and shifting employment patterns) may affect WHS and workers' compensation in Australia in years to come. The megatrends range from advancing automation and the gig economy to rising screen time and an ageing workforce.
The six megatrends shaping the future workforce environment for Australia include:
The extending reach of automated systems and robotics - The costs of advanced automated technologies are likely to continue falling and the capabilities and widespread deployment are likely to continue rising.
Rising workplace stress and mental health issues - Australia's workforce is registering increasing levels of stress and mental health issues. New and intensifying uses of digital technologies in the workplace may exacerbate problems with mental health and stress, but technology also presents opportunities to manage these issues.
Rising screen time, sedentary behaviour and chronic illness - The amount of daily screen time has grown for both adults and children and there is a continued drift away from manual jobs towards sedentary jobs. Rates of obesity, cardiovascular disease, type 2 diabetes, and other chronic illnesses continue to rise.
Blurring the boundaries between work and home - An increasingly large share of Australian workers are entering into work arrangements that enable them to work from home or other locations, blurring the boundaries between work and home life.
The gig and entrepreneurial economy - The gig economy refers to freelance task-based work organised through online platforms or 'apps'. It changes work away from traditional employment models. Although the Australian gig economy is still relatively small, at least some growth is anticipated.
An ageing workforce - The average age of Australia's workforce is increasing along with the ageing of the population as a whole and older Australians are having to stay in the workforce longer.
Safe Work Australia chair Diane Smith-Gander said all workers should be aware of the looming impacts of digital technologies.
"It's important that WHS and workers' compensation frameworks anticipate and adapt to the risks and opportunities presented by this future. Let's use this report as an opportunity to start the conversation among safety experts and policymakers," she said.
"Safe Work Australia is already looking at ways the findings can inform future policy development and draw attention to areas where new guidance, research and data might be needed."