COVID vaccine tests in QLD

Print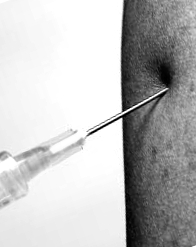 Human trials have begun in Queensland for another potential COVID-19 vaccine.
Over 100 volunteers will this week receive their first dose of a potential immunisation developed by the University of Queensland (UQ).
There are now several clinical trials being conducted around the country, including another involving Queensland researchers and volunteers.
The most recent trial is investigating the safety and immune response of the vaccine among volunteers.
Volunteers will be injected with two doses every four weeks, and monitored over a 12-month period.
Preliminary results could be available by the end of September.
Research leader Professor Paul Young says pre-clinical testing "showed that the vaccine was effective in the lab in neutralising the virus and safe to give to humans".
"If things go to plan, they'll rapidly advance production of millions of doses and move the program into later stage clinical testing, regulatory approval, large-scale manufacture and distribution," Dr Young said.
"We'll hold a collective breath while we wait to see how the trial goes."
The state's premier has welcomed the progress.
"It's a very big step ... not just for UQ but for Queensland," Queensland Premier Annastacia Palaszczuk said.
"The work, through UQ and its scientists, is second to none."
The Queensland Government put up $10 million to fast track its development.