Coral grown with polyp transplant

Print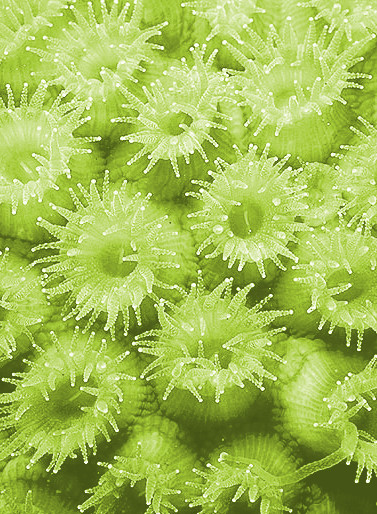 Scientists are working on an innovative coral transplant project as part of efforts to find new weapons in the fight against reef damage.
A team from Southern Cross University has successfully regrown coral from larvae on damaged patches of the Great Barrier Reef.
The team collected coral spawn off Heron Island on the Great Barrier Reef (GBR), matured it in tanks, and then deposited millions of coral larvae back onto damaged areas.
Mesh curtains were used to form a large barrier around the coral, while special tiles were placed alongside to monitor growth.
In just a few days, the experts found that coral polyps had survived and begun setting up their new home.
It is the first use of the technique in Australia, but similar efforts have been able to transform reefs devastated by blast fishing in the Philippines.
"We can grow these corals from microscopic larvae to dinner-plate size, breeding corals in just three years," said lead researcher Professor Peter Harrison said.
"It's a new way of looking at the problem and it's probably the only hope for the future in terms of larger scale restoration using hundreds of millions of coral larvae."
More projects are being planned that will attempt to expand the coverage of the mesh curtains from a few hundred square metres up to several kilometres.
But the practice is not intended to be used across the 344,000 square kilometres of the Great Barrier Reef, rather, it has huge potential for smaller "feeder reefs".
Federal Environment Minister Josh Frydenberg has announced a $400,000 funding boost for Professor Harrison's research, while the Great Barrier Reef Marine Park Authority (GBRMPA) has put up $200,000 to identify the best sites to roll out the technology, supported by the Queensland Parks and Wildlife Service (QPWS) and the Great Barrier Reef Foundation.