Commuters urged to ditch cars for life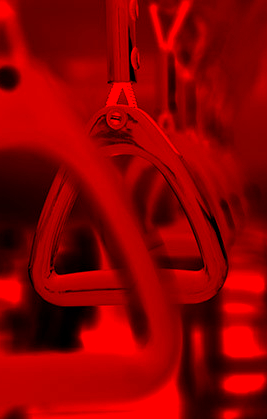 Experts say more active transport options could save lives.
University of Queensland researchers say state and local government targets to get people out of their cars would reduce heart disease and diabetes by tens of thousands of cases.
The researchers evaluated Brisbane's active travel targets for 2026, which aim to achieve a split share of 15 per cent for walking, five per cent for cycling and 14 per cent for public transport.
Researcher Helen Zapata-Diomedi found there would be substantial health improvements if the targets were achieved.
"In Australia, 57 per cent of adults do not meet national physical activity guidelines, but we found that investing in active travel is a feasible strategy for improving population health," she said.
Findings showed 82 per cent of adults' weekday travel was by private car, but reducing that figure to 66 per cent would result in significant health benefits.
"In effect, Brisbanites would enjoy about 33,000 cumulative healthy life years that they would not have otherwise, by lowering risks of diseases related to physical inactivity."
Healthy life years are estimated as years of life lived adjusted for disease-related quality of life.
"We found that increasing active travel would reduce cases of heart disease by 45,000 and type 2 diabetes by 90,000 over the lifetime of adults living in Brisbane in 2013," she said.
Figures showed stroke (14,000 fewer cases), colon cancer (20,000) and breast cancer (13,000) would also be significantly reduced.
The study showed small negative impacts in the cases of increased exposure to air pollution and road injuries for people taking part in active travel, but these impacts were negated by the overall health benefits.
The study is published in PLOS ONE.