Chinese reliance questioned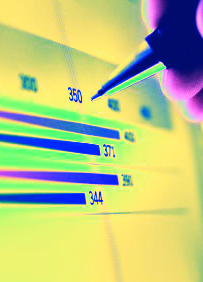 Experts have warned of a potentially "catastrophic" downturn in the number of Chinese students at Australian universities.
Salvatore Babones, an adjunct scholar at the Centre for Independent Studies, says Australian universities are taking similar risks to those faced by big banks during the global financial crisis.
"The risks are primarily financial," Associate Professor Babones told reporters.
"Australian universities have treated Chinese students as the cash cows of the international student market. They've relied on Chinese students for their expansion and funding."
"Australian universities are extraordinarily exposed to the Chinese market, and by extraordinarily I mean that the Australian universities have a multiple of several times the number of Chinese students of any comparable university in the world.
"At these levels of exposure, even small percentage declines in Chinese student numbers could induce significant financial hardship as universities struggle to meet the fixed costs of infrastructure and permanent staff salaries in the midst of a revenue shortfall.
"Large percentage declines could be catastrophic."
About one in ten students at Australian universities are Chinese. Chinese students now account for around 40 per cent of the total international student intake.
The rate of Chinese students attending Austalian universities saw rapid growth until last year, and has now come to a virtual standstill, A/Prof Babones says.
With universities relying on international students, who pay several times the tuition of domestic students, and the China market drying up, universities are looking to India as the next major cash cow.
"My research shows India is still far too poor to become the next 'cash cow' for Australian universities," A/Prof Babones wrote in an article for The Conversation.
Universities Australia chair Deborah Terry has rejected criticism that local unis are overexposed to the Chinese student market.
She says regulators rate the vast majority of Australian universities as low-risk, financially.
"As not-for-profit public education institutions, our universities prudently manage taxpayer funds — and have extensive expertise in doing so," she said.
"Universities give constant and careful attention to future trends in student recruitment, and nurture diversity within and across regions, as part of their business planning.
"Australian universities maintain very high admissions standards and strong academic rigour — and those high academic standards safeguard quality and attract international students."
A/Prof Babones says local universities are damaging themselves in their zeal for foreign students.
"Admission standards have been lowered in such a way that Australian universities make extra money by farming students out, often farming them out to private providers in order to let them get around the English language requirements that would ordinarily be in place for them to study for their chosen degrees," he said in a recent report..
"What universities are doing now is recruiting less and less qualified international students in a mad effort to keep international enrolments growing and that's simply not sustainable."
He wants universities to report detailed student numbers by country, and come up with plans to reduce their reliance on international students, particularly from a single country.