CEFC buys bendy panels

Print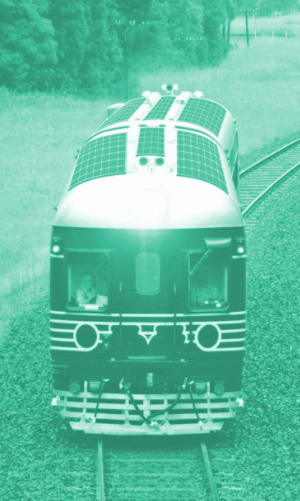 Australia is investing in innovative, light-weight new solar panels.
The Clean Energy Finance Corporation (CEFC) has invested in solar energy technology that it says has the potential to revolutionise Australia's use of rooftop solar.
The CEFC has committed US$7 million to capital rasing by Chinese firm Sunman.
The company says it will deliver lightweight, flexible panels that can be used across a wider range of applications than existing glass panels.
Sunman's eArc panels are made from a lightweight polymer composite material, making them 70 per cent lighter than a glass panel. This means they are cheaper to transport and easier to install because they can be glued to a surface.
The flexibility of the panels offers multiple benefits too. They can be moulded to contoured surfaces, offering potential for use beyond conventional rooftops. They can be used for mobile power generation, making them suitable for remote sites and vehicles. They can also be integrated into construction materials, to allow solar PV to be used to encase a building.
The eArc panels already power the Byron Bay solar train, after being moulded to fit its curved roof.
They have also been installed at the Australian National Maritime Museum in Sydney, which had been unable to support glass panels because of the steep slope of its roof. The Museum estimates that the panels will cut its electricity bill by about $50,000 a year.
The technology behind the eArc panel is the invention of solar energy entrepreneur Dr Zhengrong Shi, a pioneer of photovoltaics and a graduate of the UNSW School of Photovoltaic and Renewable Energy Engineering.
In 2000, Dr Shi founded Suntech Power, which grew to be the world's largest producer of solar panels.
"Sunman is excited to work with the CEFC to increase Australia's solar panel uptake," Dr Shi said.
"The efficiency, quality, durability and cost of the eArc panels gives them a competitive edge over similar products on the market. The next frontier is to deliver on their potential to encase the exterior of a building by integrating the technology into construction material.
"The CEFC support will enable us to realise this long-term vision and transform the way we use solar panels."