Call to stem academic sex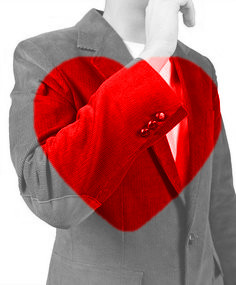 RMIT has called for all universities to consider a blanket ban on sex between faculty members and students.
Currently, different universities have different rules on how professors, lecturers and tutors interact with students.
"Some universities have moved to make additional comment to the effect that 'these relationships are strongly discouraged', but nonetheless the universities acknowledge they will arise," says Professor Denise Cuthbert, associate deputy vice chancellor for Research, Training and Development at RMIT.
"The intervention I'm seeking to make is that it's probably time for organisations to review this, in light of what we now know about the distorting effect that power structures can have on interpersonal relations.
"I don't think a ban in perpetuity is appropriate, but my recommendation would be for a prohibition in place [on sex], that would terminate on graduation."
Professor Cuthbert said RMIT's academic board had agreed to investigate the idea.
She wants rules for academics to be consistent with policies like lawyers, doctors and psychologists must adhere to.
"For example, for psychologists the prohibition on intimate sexual relations with clients or patients endures for the length of the professional association and for a period of two years afterwards," she said.
"And health professionals in general have very clearly articulated, via the concept of professional boundaries, prohibited relationships.
"So health professionals are simply not free to choose sexual partners from amongst their patients."
University of Western Australia zoology PHD student Peter Derbyshire, who is also president of the Council of Australian Postgraduate Associations, said sex between tutors and their students can be very complex.
"The problem exists because you'll have a student who is working very closely with a supervisor — usually in a very niche research area — and that supervisor is usually an expert in the field," he said.
"So if the student and the supervisor relationship breaks down, occasionally it can happen that where that supervisor can then really upset the future of that student's career."
A report by the Australian Human Rights Commission earlier this year estimated around 10 per cent of Australian postgraduate students had been sexually harassed by a tutor or lecturer.
Professor Cuthbert said there could be some benefits to a blanket prohibition on sex between faculty members and students.
She says it might attract more women to male-dominated field like science and maths, and make Australia an even more attractive study destination for foreign students.
"For our very significant number of international students who arrive in Australia, the customs and conventions of interpersonal and sexual relationships are not known," she said.
"This would provide a degree of clarity."