Bremer study shows EA gaps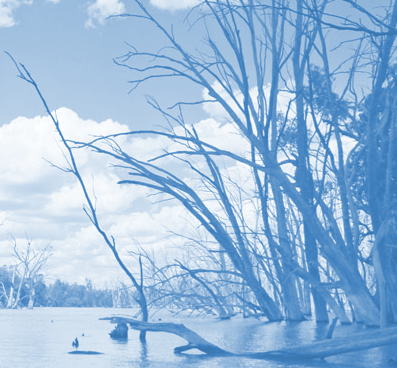 A new study has found serious pollution in the Bremer River, which runs through Ipswich.
Former head of the Northern Territory's Environmental Protection Authority, Dr Bill Freeland, has collated freely available data on the health of the river.
The data shows that the river is flooded with contaminants from four sewage treatment plants, an old coal mine, an abattoir and power station.
The Bremer is now so heavily polluted and oxygen starved that it can be toxic to wildlife and risks public safety.
The level of pollutants in the river has exceeded national water quality guidelines for years on end, yet it is currently classified as "moderately disturbed".
"The river is clearly highly disturbed and in urgent need of remediation," Dr Freeman has told the ABC.
"Harm has occurred and is occurring, seemingly with the consent of our governments."
His study found that Environmental Authorities (EAs) issued by the Queensland government were higher than the agreed national water quality guidelines. There are seven EAs that allow discharge into the Bremer — four for sewage treatment plants, as well as approvals for a defunct coal mine, an abattoir and a power station.
At their peak, nitrogen levels were shown to be 40 times higher than the acceptable level, while ammonia was at six times the toxicant trigger and phosphorus 216 times the physico-chemical trigger.
Toxic levels of silver, iron, nickel and fluorine have also been discharged into the river.
"All of the inadequacies of all these authorities are clearly amenable to improvement using procedures laid out in the national guidelines to which our Queensland Government is signatory," Dr Freeland said.
"It is surprising that this has not already been done — the guidelines have been around for 20 years.
"If you look at this river ... it is full of turbidity, it has got high particulate matter, it has got high algal content, it has got high nitrogen content, it has got high phosphorus contents to the extent that it is contaminated, and it is eutrophic.
"Eutrophic means there is very little oxygen, super abundant nutrients, plenty of algae and not good for life."
Queensland's Department of Environment and Science claims that companies holding Environmental Authorities have had their risks assessed.
"The department requires EA holders, including those in the Bremer River catchment, to monitor for a wide range of water quality indicators when releasing to waters and is alerted of any release limit exceedances of EA conditions," a spokesperson said.
"Six monitoring sites are included in the Bremer estuary that are monitored eight times per year for a range of physical and chemical parameters. Additionally, two sites are monitored for event flow conditions following rainfall events."
Ipswich City Council is reportedly working with the department on new water quality guidelines for the Bremer River Catchment.