Big uni boost requested

Print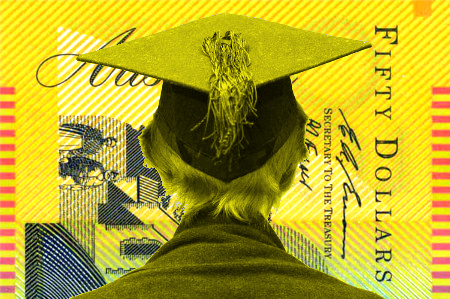 The Federal Government has been urged to increase university funding to save the higher education sector.
New analysis suggests the federal government lifts spending on higher education to just one per cent of GDP.
By doing this, it could provide free undergraduate education and thousands of new university jobs to the sector decimated by the COVID-19 pandemic, according to the Australia Institute's Centre For Future Work.
A new report from the centre urges the federal government to bring its annual investment in higher education into line with the OECD average.
After years of funding cuts, apparent government disinterest and the COVID-19 pandemic, more than 40,000 jobs have been lost in public tertiary education in the 12 months to May 2021. Up to 35,000 of those job losses were at public universities.
"As devastating as the pandemic has been for Australia's universities, the sector was being distorted and damaged by corporatisation, casualisation, and privatisation long before COVID arrived," says Australia Institute economist and the report's author Eliza Littleton.
"Australia needs an ambitious national vision for higher education that re-aligns the sector with its public service mission, and with the needs of students, staff, and wider society.
"Australia can choose a future for higher education that facilitates a stronger economy, social mobility and enhanced democracy – all the while generating a source of high-quality careers for many thousands of Australians."
The report's recommendations include free undergraduate education for Australian students, adequate public funding for universities, fully-funded research, measures to ensure secure employment, improved higher education governance, caps on vice-chancellor salaries, and
transparency in data collection.
The full report is accessible here.