Big names boost computer-brain builders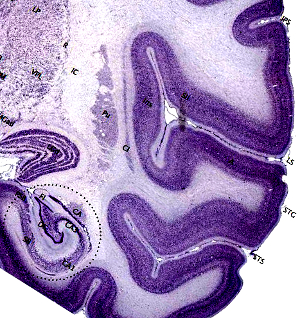 Some wealthy backers have thrown their names and significant funds behind a secretive artificial-intelligence company, though none will say just why.
Three prominent investors have together put up $40 million for the AI group Vicarious FPC.
Little is known about the company, but the funding is the second such injection it has received in the last two years, and along with the recent $400 million spent by Google on AI company Deep Mind it shows that tech leaders are thinking about the coming revolution.
The names behind Vicarious' latest backing will be familiar to most.
Elon Musk, founder of future transport companies SpaceX and Tesla along with Facebook creator Mark Zuckerberg have both chipped in.
Oddly, actor Ashton Kutcher appears not to have given up his role as Apple founder Steve Jobs in the recent film 'Jobs', as he has also provided funding to the mysterious artificial intelligence firm.
None of the new investors have made comments about the backing, leading to broad speculation about their interests.
The company's goal is intriguing to say the least.
Vicarious wants to replicate the human neocortex, the part of the brain that regulates most higher-order functions such as the senses, movement, spatial awareness, conscious thought and language.
The company says if it can translate the neocortex in computer code; "you have a computer that thinks like a person," says Vicarious co-founder Scott Phoenix.
"Except it doesn't have to eat or sleep."
Recent investments have been made into more immediate uses of computer AI, such as facial recognition in social media photos and more advanced search engine algorithms, but Vicarious co-founder Phoenix says they are aiming for much more advanced recognition.
The company wants to create an AI system that can analyse and interpret, create its own definitions and relate to its external world with real comprehension.
With the power of the mind placed under computer control, Vicarious says it wants to use the advanced processing capability to cure diseases, improve renewable energy, and liberate human beings from redundant jobs and tasks.
"We tell investors that right now, human beings are doing a lot of things that computers should be able to do," Phoenix says.
Previous backers have included PayPal founder and Facebook investor Peter Thiel in 2010, and a group including Facebook co-founder Dustin Moskovitz in 2012.
Zuckerberg and Musk were brought on board by venture capital firm Formation 8, while Kutcher's investment comes via his fund, A-Grade Investments.
"Companies that pioneer a fundamental technological breakthrough often come to define entire industries," Formation 8 founder Joe Lonsdale says.
"I believe Vicarious has the potential to become one of these companies."