Big fund risks missing goal from limited view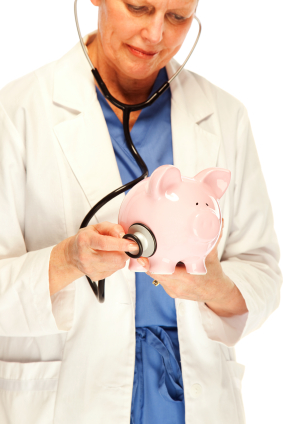 Some leading figures in the Australian research community say the $20 billion "medical research future fund" is a good idea, but will not work unless the policy-makers start listening to scientists.
Prime Minister Tony Abbott calls the fund a "fine piece of policy" that will "double our nation's investment in finding cures for disease and better medical treatments so we can all live healthier and happier lives".
Scientists, however, say that the fund's goal of curing particularly costly diseases is too limited, and the multi-billion dollar bursary may be useless unless its scope is broadened.
Given that many scientific advances come from findings outside their field, experts say the fund must be able to work with discoveries in many fields.
This is particularly true in medical research, where significant recent developments have been prompted by advances from the worlds of engineering, electronics, optics, chemistry, molecular physics and other fields not specifically related to medicine.
Acclaimed researchers have also said they are divided by a budget that provides incredible medical research money, but is sourced from health tax hikes and cuts of $80 million from co-operative research centres, $111 million from the CSIRO and $75 million from the Australian Research Council.
Professor Ian Frazer was central to the development of the world's first vaccine for cervical cancer and is one of the researchers cited by the government as an example of those it wants to encourage with the medical money.
But Prof Frazer has told reporters for Guardian Australia that he has advised the Prime Minister and Health Minister that the terms of the fund should include a "very broad remit" beyond researching cures alone.
The research community has indicated the funding needs to cover health economics as well as preventive and "translational" health. They say efforts must be made to translate emerging medical research into treatments, tools, techniques, policies and education.
"We get the strong sense they are planning this as they go along...I think they listened to us," Prof Frazer said after meeting with research leaders, university chancellors, the Prime Minister and Health Minister in Brisbane this week.
Simon McKeon is currently chairman of CSIRO, and carried out a broad review of health and medical research under the former Labor government.
He told Guardian Australia that he has found such a fund "has to have a broad scope if its purpose is to improve health outcomes".
"It cannot just be restricted to medical research; it has be much broader than that," he said.
"If it is set up well [the fund] might end up delivering us a net gain, if it isn't, we might not end up ahead. And we don't know how it will operate yet."
Chief scientist Professor Ian Chubb told reporters that he "could not see a strategy at the moment".
"They seem to be disconnecting medical research from all the rest, but different kinds of research are linked," he said.
"To do good medical research you need good chemistry and good physics and good biology and good genetics … it doesn't make sense to separate one thing out."
Sir Gustav Nossal, emeritus professor at the University of Melbourne, has told the ABC: "This is going to make an us-and-them situation: the medical researchers will be laughing and the enabling scientists in maths, chemistry, physics and so forth will be suffering. This is not good.''
"I think this $20 billion fund is very exciting but ... why cut CSIRO? Why cut the Australian Nuclear Science and Technology Organisation? Above all, why cut the Australian Research Council?"
The science community has suggested an independent body be set up to manage the dispersal of funds, taking into account projects from outside the medical arena.