Bet app harms studied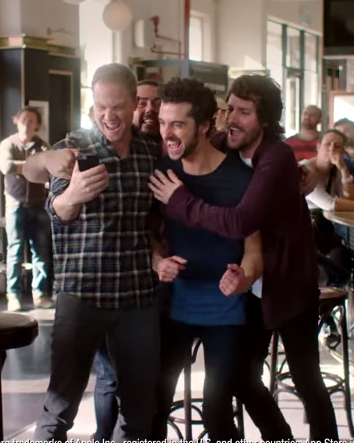 Queensland researchers are investigating the rising plague of sports betting apps.
A new project is investigating how smartphones and aggressive marketing are driving growth in sports betting, creating gambling practices that can lead to risk and harm.
Experts at the Queensland University of Technology (QUT) say new technologies such as mobile smartphones and sports betting apps make it possible to bet anywhere, anytime, with anyone, and on anything. They see this as a trend with many downsides, for gamblers, families, society, and sport. The COVID-19 pandemic has only escalated the issue.
Professor Ross Gordon is leading the interdisciplinary investigation of sports betting, delving into sports betting practices among young Australian low and moderate risk gamblers, and the implications for mitigating gambling related harms.
Professor Gordon says young males are often the target of such marketing, which links sports betting to mateship, success, social status, adventure, thrills, risk, sex, and power and control, but an increasing number of young women are jumping on board.
"Sports betting as with any form of gambling can come with considerable health, economic and social harms. The cost of gambling related harm is considerable – recent research has estimated that in Victoria alone gambling harms cost $7 billion per year," Professor Gordon says.
"It has also been found that while most of the focus is on pathological and problem gamblers, the burden of harm is greater among low and moderate risk gamblers because there are more of them.
"Our research is ongoing, but early findings demonstrate how sports betting practices are becoming ever more embedded in everyday life.
"Sports betting apps facilitate betting practices as they are located on mobile smartphones, are well designed, convenient, and make placing bets easy. Main events are flagged before and during the action; you don't have to go searching," he said.
Apps also allow people to bet whenever and wherever they want. As one participant said:
"If I'm with friends or with my girlfriend out for dinner, I can say 'I'm sorry I'm going to the toilet.' You can use those two or three minutes to check your phone. I think pretty much everyone does it. When you have some spare time, what do you do when you find yourself alone? You just pull out your phone… checking Facebook, WhatsApp, or if you into gambling, it's; 'Oh, let's see what's on today.'"
Professor Gordon said an EEG study had already illustrated how emotionally, cognitively and visually engaged participants were on average when they were betting using the apps.
"Our research has found similar to existing studies that the thrill of the win and socialising with friends are big drivers of sports betting practices," he said.
"One of our female participants relayed how betting was part of her ritual for watching sport and TV advertising was a constant reminder to her that bets are in play. She also described how she couldn't really afford to place a bet – demonstrating the difficulties people can have in managing the risks and harms associated with sports betting practices.
"Another theme emerging from our research is the significant impact that sports betting has on relationships – many of our participants hide their betting from their partners, while losses can be difficult to deal with and can cause stress, anxiety and depressive thoughts.
"We hope that our project findings will help enhance understanding of social practices of sports betting, to help inform gambling policy and programs to support better health and social outcomes."
More details are accessible here.