Bank seeks quantum edge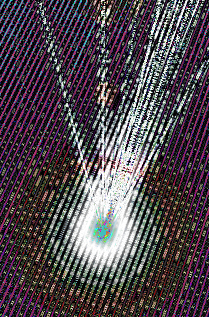 The Commonwealth Bank is looking to get ahead of the risks and opportunities of quantum computing.
The CBA is creating a quantum computer simulation based on UNSW research to enable bankers to see the kinds of things that will be normal in a few decades' time.
Quantum computers – which use the complex states of quantum particles as a basis for computing, rather than the traditional 1 and 0 state of silicon transistors – offer many great opportunities for banks in advanced data analysis and interpretation, but also pose large risks by making almost all previous encryption methods obsolete.
CBA project leader David Whiteing says the bank is "building a quantum computing ecosystem that involves the right software, hardware and simulator".
"Part of that approach is using this simulator to kickstart the development of applications across several industries."
The simulator will reportedly be modelled on quantum computing hardware from UNSW's Centre of Excellence for Quantum Computation and Communication Technology (CQC2T), which CBA has backed to the tune of about $15 million.
The simulator is being created in collaboration with QxBranch, a US company with engineering operations in Adelaide.
Whiteing said quantum computing "involves a completely different way of thinking for programmers and analysts".
"It will be some time until the first quantum computer is built but the time for investment is now. It is important we are able to test and build today so we are ready for tomorrow," he said.
"Getting involved and testing things out is absolutely our way of doing things.
"It allows us to avoid getting stuck in conceptual contemplation. More and more of what we do with emerging technology is about diving into the field and participating earlier in the process so we can build our understanding of what we need to do to make the most of this technology."
Fairfax Media says the simulator will be tested this week "with a hackathon featuring CBA and QxBranch staff and some of the UNSW quantum experts".