Attenborough gives ocean warning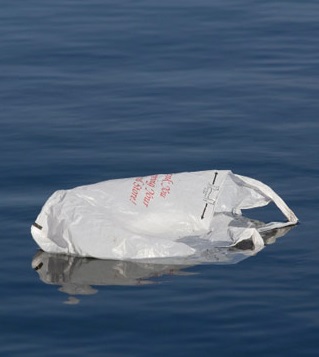 Sir David Attenborough says the damage from plastic in the ocean is shocking and must be dealt with.
The 91-year-old naturalist spoke at the launch of a new TV series Blue Planet II in London.
He said rising sea temperatures and plastic pollution were the most concerning things he saw working on the series.
"What we're going to do about 1.5 degrees [Celsius] rise in the temperature of the ocean over the next 10 years, I don't know, but we could actually do something about plastic right now," he said.
Around 12.7 million tonnes of plastic waste enters the ocean each year.
Sir David said "every single one of us" is responsible for reducing plastic ending up in the ocean.
"We have seen tragedies happen because of the plastic in the ocean," he said.
"We've seen albatrosses come back with their belly full of food for their young and nothing in it. The albatross parent has been away for three weeks gathering stuff for her young and what comes out?
"What does she give her chick? You think it's going to be squid, but it's plastic. The chick is going to starve and die."

UNESCO says plastic debris kills over 1 million seabirds every year and more than 100,000 marine mammals.
"It is one world. And it's in our care. For the first time in the history of humanity, for the first time in 500 million years, one species has the future in the palm of its hands. I just hope [humanity] realises that that is the case," Sir David said.
"We may think we live a long way from the oceans, but we don't.
"What we actually do here, and in the middle of Asia and wherever, has a direct effect on the oceans — and what the oceans do then reflects back on us."