Army wants its own nano-drones

Print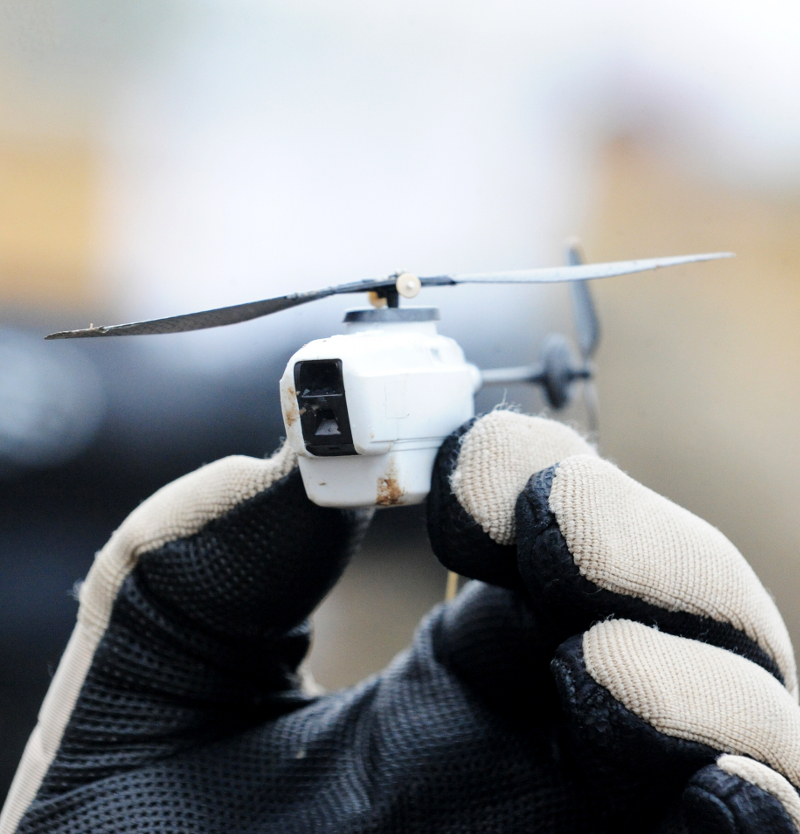 The Australian Army is looking for millions of dollars worth of tiny flying robots.
The Australian Defence Force has opened tenders to supply 200 remote-controlled spy planes.
The 'nano-drones' will be small enough to hold between two fingers, equipped with sensors, cameras and wireless capability to send a live feed to ground troops, vehicles or military bases.
The Army hopes to outfit combat teams as small as four or five people with the flying robotic helpers, which could be used for forward surveillance to avoid traps and ambushes, or simply to take images of points of interest while keeping human soldiers out of danger.
News Corp reports say the drones will need to be quiet and small enough to avoid being spotted, but with enough cameras capability to snap clear images from at up to 2.5km away.
Another requirement is for troops to be able to launch them while lying down, hiding, or taking cover in vegetation or rocky terrain.
The operators of the robot swarm must be able to carry the equipment easily alongside normal military gear, rifles and ammunition, and be able to use them while advancing with the rest of the unit.
The nano-drones also have to be able to land on vantage points like buildings or trees while continuing to film.
The procurement documents allegedly call for the development of an encrypted datalink for the drones so that they cannot be hijacked in flight, or have their sensitive data streams intercepted.
One of the leading candidates is the Black Hornet nano – a drone that has been hailed as a game-changer after successful trials by Australian troops on operations in Afghanistan and Iraq.
The Black Hornet can be seen in tests for the British Army in the clip below.