ARENA fund for green bank and mobile tests

Print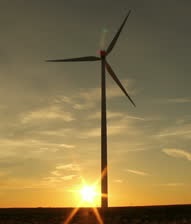 The Australian Renewable Energy Agency (ARENA) has given a $1.4 million grant to the University of Adelaide, for it to develop an online Australian energy storage knowledge bank and mobile energy storage test facility.
"The new knowledge bank will act as a central repository of energy storage expertise, bringing together reports and case studies, along with information on regulation, reliability, safety, operation and performance of energy storage systems in Australia," said ARENA CEO Ivor Frischknecht.
"The new mobile facility will be able to conduct independent simulated and field testing of energy storage technologies and generate high resolution data for the knowledge bank.
"This project is set to build industry confidence in energy storage technologies and has the potential to accelerate investment in grid connected and remote locations, particularly where there are high levels of renewable energy generation.
Project leader Associate Professor Nesimi Ertugrul, from the University of Adelaide, said industry participation would be critical to the success of the project.
"We expect battery storage to become a major industry over the next 5-10 years, offering solutions from small domestic to very large-scale applications," Associate Professor Ertugrul said.
"The University of Adelaide is pleased to be leading this project that will provide technology developers with valuable resources and assist electricity infrastructure operators to better manage the integration of renewable energy into power systems."
SA Power Networks, Energy Networks Association, Solar Storage Australia and the South Australian Government are collectively contributing $650,000 towards the project.
The test facility is scheduled for deployment at the first site on the SA Power Networks grid by early 2016.