Anti-vaccine group called by name, made to change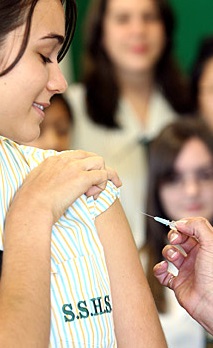 A group which has used a deceitful name to push an anti-scientific public health agenda will change its title.
The 'Australian Vaccination Network' (AVN) appears by its name to support the well-founded life-saving policy of offering vaccinations as part of public healthcare – however, it is in fact an anti-vaccination group which seeks to damage effective measures by spreading misinformation about vaccines.
Among the unproven and outright false claims by the AVN is the assertion that a whooping cough vaccine causes autism – this stems from an article published in a British journal which has been thoroughly disproven by the scientific community and rescinded by the publisher.
This week, the New South Wales Administrative Decisions Tribunal has ordered the AVN to change its title, saying that the name 'Australian Vaccination Network' implies it is a rounded and comprehensive source of information, rather than a radical and often nonsensical group aimed at misleading parents with unbalanced information.
"This is about being open and upfront about what you stand for, not hiding behind a name which could mislead the community about a very significant public health issue," NSW Fair Trading Minister Anthony Roberts said.
"The time has come for AVN to find a name which reflects its anti-vaccination stance.
"We're awaiting advice from the AVN as to what they consider an appropriate name would be.
"We reserve the right to reject any names we consider inappropriate, but again my clear message to the Australian Vaccination Network is be open and up-front about what you stand for," he said.
Experts have welcomed the move too, saying parents should not be misled into putting their children at risk.
"The AVN does not represent a valid source of reliable information and should be regarded as a fringe group like other conspiracy theorists out there," spinal surgeon and epidemiologist John Cunningham said.
The head of the NSW branch of the Australian Medical Association, Brian Owler, agrees.
"The AVN certainly has the right to exist but framing an organisation as a source of advice comes with the responsibility of using the best available information to support your counsel," Mr Owler said
"The importance of vaccination cannot be understated in helping to keep children free from harm.
"Ultimately, your family GP is your best source of advice about vaccination."
The AVN has posted a statement on its website warning visitors that it will soon change its name.
The statement also decries what it sees as punishment for not upholding the general stance of medical experts, and the AVN's right to ignore the large weight of scientific evidence.
"We believe that the Administrative Decision Tribunal, in finding against the AVN, exemplified the current climate of government-sanctioned abuse and hatred of anyone who steps away from mainstream medical dogma," the statement said.