Aged care indicators mapped

Print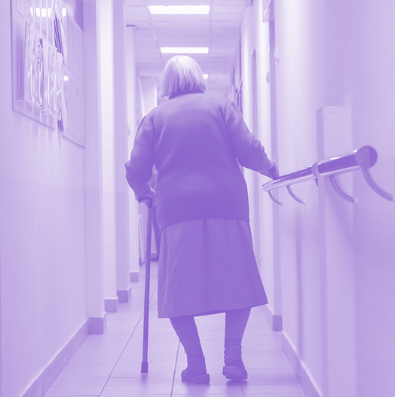 Experts are launching a nationwide pilot to trial new quality indicators in aged care.
As part of the Australian Government's response to the final recommendations made by the Royal Commission into Aged Care Quality and Safety, experts are preparing an expansion of the National Aged Care Mandatory Quality Indicator Program (QI Program) to include additional quality of care measures and a quality of life tool for those living in residential aged care.
"The trial will provide a comprehensive overview of the quality and safety of care being delivered in aged care and will also include the development of quality indicators for in-home care providers," says lead researcher Associate Professor Gill Caughey.
The work is intended to build upon the existing QI Program to form a comprehensive evidence-based outcome monitoring system for aged care throughout the country.
The system will include consumer experience or quality of life measures to ensure the opinions of those in care are being heard.
"This is a major step forward that's indicative of the collective recognition that older people in our society need and deserve a higher standard of care and quality of life," Dr Caughey says.
Once the trial concludes, the consortium will review the results and produce findings to help inform Government decisions about inclusion of the new quality indicators as part of the QI Program, which will see the measures rolled out to all of the country's residential aged care services and in-home care providers.
"A successful outcome monitoring system for aged care in Australia, with a strong focus on quality improvement to facilitate the provision of the highest standards of care, to guide overall improvement across the sector through high quality evidence and data, will result in an aged care system we can all be proud of," Dr Caughey said.
Aged care providers throughout Australia will have the opportunity to volunteer to be involved in the trial. More information is available here.