Academy slams misused science

Print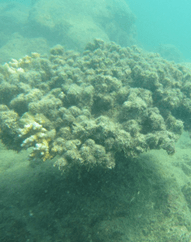 The Australian Academy of Science is "greatly concerned" about the cherrypicking and misrepresentation of scientific evidence.
The academy has made a submission to a Senate inquiry into the reliability of Great Barrier Reef science.
The peak science body's president, Professor John Shine, wrote that science s being wilfully misused in a "dangerous" way that could lead to "poor outcomes".
The inquiry was launched at the urging of Nationals and Liberal MPs, and is looking at the evidence linking pollution from farm runoff to degradation of the reef.
It comes after industry groups including Canegrowers and AgForce sponsored a speaking tour by former James Cook University scientist Dr Peter Ridd.
Dr Ridd has challenged the prevailing understanding of the state of the Great Barrier Reef, and highlighted a potential reproducibility crisis in papers relating to the state of the Great Barrier Reef.
Despite the dispute, the Queensland government has passed legislation to limit nutrients, sediments and chemicals running into the reef's catchments.
"The Australian Academy of Science is greatly concerned about a recent tendency to 'cherrypick', dismiss, misrepresent, or obscure scientific evidence or smear individual scientists," Dr Shine wrote.
"A commonly used tactic in opposing or advocating for policy positions is to 'cherrypick' scientific findings rather than consulting and analysing the body of literature systematically.
"Cherrypicking evidence to support a decision or position is dangerous and leads to poor judgment and outcomes."
The academy has backed the methods and findings of a 2017 Scientific Consensus Statement on the impacts of poor water quality of the reef.
The Australian Environment Foundation (AEF) – a group that also supported Dr Ridd's tour – wrote to the inquiry to repeat Dr Ridd's claims that the science linking farm pollution to the reef is "demonstrably wrong or unreliable".
Dr Jennifer Marohasy, a former director at the AEF who now works at the Institute of Public Affairs, says water quality is actually improving along the reef, and that there is a government conspiracy to "maintain the perception of declining water quality".
Dr Marohasy has been accused of misrepresenting a reef scientist work in an IPA video.
The Senate inquiry is due to report in October 2020.