3D-printed sternum success

Print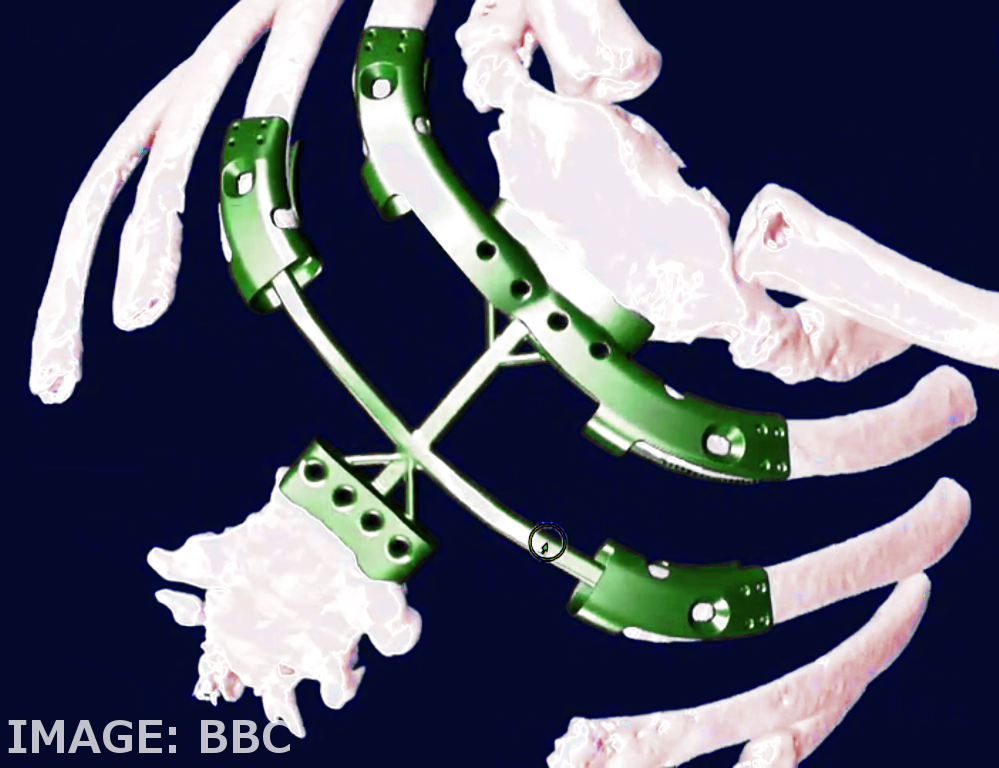 A British man has been implanted with a 3D-printed titanium sternum made by CSIRO.
Designed by Anatomics and printed at CSIRO's Lab 22 facility in Melbourne, the sternum was implanted into 61-year-old Edward Evans, whose sternum previously had to be removed due to a rare infection.
It is the first time that a titanium sternum combined with a synthetic polymer have been used to replace bone, cartilage and tissue in a patient.
Mr Evans has since made a successful recovery too.
"I'm proud of our cutting edge work with Anatomics that has enabled patients around the world to regain the ability to walk, to sit-up and lead normal lives," Director of CSIRO Manufacturing Dr Keith McLean said.
"Here in Melbourne, we have quietly been developing what we believe is one of the world's most advanced capability in reconstructive prosthetics, and this recent success in the UK demonstrates that."
Health Minister Greg Hunt welcomed the success of the Anatomics and the CSIRO collaboration, and said Australia's world leading expertise in health and medical research presented opportunities to build upon the innovative work being undertaken in the sector.
"The Government is committed to working with the health and medical research and manufacturing community to support ways we can bring innovation to our current health framework, cut red-tape and grow Australia's already considerable capability in this sector," Minister Hunt said.