PM plugs tech edge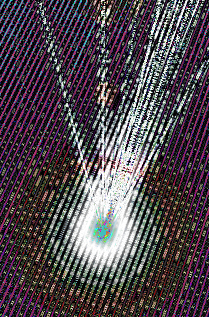 The Prime Minister says the AUKUS deal will also be used to share cutting edge technology.
Australia's Prime Minister Scott Morrison's address to the Australian Strategic Policy Institute's Sydney Dialogue this week says that Australia's AUKUS agreement with the United States and Britain will be used to develop and share advanced technology to give each other an edge over the rest of the world.
Mr Morrison strongly implied that the technology would be used to continue an ongoing arms race with China playing out in the Indo-Pacific region.
"AUKUS is a broad and adaptable partnership that will drive our technology and capability cooperation to meet the challenges of the 21st century in the Indo-Pacific region," he said.
"Our trilateral efforts in AUKUS will enhance our joint capabilities and interoperability, with an initial focus on cyber capabilities, artificial intelligence, quantum technologies and additional undersea capabilities."
The Prime Minister said countries that operate at the leading edge of technology have greater economic, political and military power, which brings the ability to influence the values of the region.
Details of Australia's new AUKUS agreement have been extremely light, but this week's address shows it is about much more than just nuclear submarines.
"AUKUS will see Australia, the United Kingdom and the US promote deeper information sharing, foster greater integration of security- and defence-related science, technology, industrial bases and supply chains, and strengthen our cooperation in advanced and critical technologies and capabilities," Mr Morrison said.
The Federal Government is set to focus new efforts on nine priority research areas;
critical minerals extraction and processing
low-emissions alternative fuels such as biofuel and hydrogen
advanced communications including 5G and 6G
genetic engineering and synthetic biology
quantum technologies including cryptography and quantum sensors
artificial intelligence, data analytics and machine learning
novel antibiotics, antiviral treatments and vaccines
autonomous vehicles, drones, swarming and collaborative robotics
The Prime Minister's address also included a pledge to invest $100 million in quantum technology, including $70 million for a Quantum Commercialisation Hub, which will link with "like-minded" countries to commercialise Australia's quantum research and give access to new markets and investors.
"Quantum science and technology has the potential to revolutionise a whole range of industries, including finance, communications, energy, health, agriculture, manufacturing, transport, and mining," Mr Morrison's address stated.
"Quantum sensors, for example, could improve the discovery of valuable ore deposits and make groundwater monitoring more efficient; and quantum communications could provide for secure exchange of information to better secure financial transactions.
"Quantum technologies will also have defence applications, like enabling navigation in GPS denied environments and helping to protect us from advanced cyber attacks.
"We want technology to protect our citizens' autonomy, privacy and data.
"I'm confident the new strategy will help position Australia as a quantum technology leader in the Indo-Pacific."
He says Chief Scientist Cathy Foley will lead the development of a national quantum strategy to bring together various industry and government activities, building on the recommendations of CSIRO's quantum technology roadmap.
She will also chair a national committee on quantum technologies with commercial, research and national-security expertise.
Back in 2019, the CSIRO published a roadmap to grow Australia's Quantum Technology Industry, which included extensive analysis that showed the local quantum technology market could generate over $4 billion in revenue in 2040. Other estimates suggest the global quantum computing market will be worth close to US$4 trillion by 2040.
Some have criticised this week's new funding announcement as being far too low, given the size of the opportunity. It has also been noted that the LNP Government has shown little interest in these technologies until they were framed as a way to increase Australian power and influence in the Indo-Pacific.