Antarctic tipping points predicted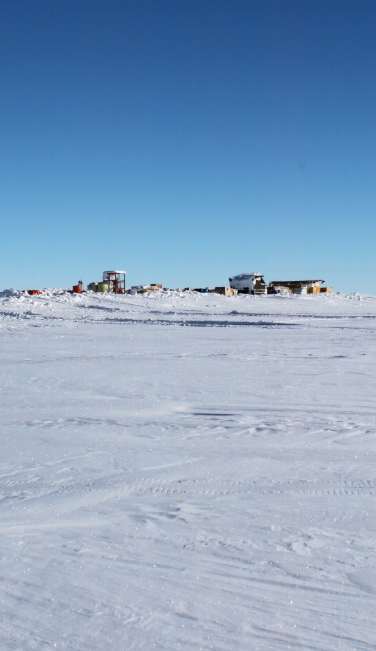 Scientists have identified a key tipping point that will drive future sea level rises.
Pine Island Glacier is a region of fast-flowing ice draining an area of West Antarctica approximately two thirds the size of the UK.
Pine Island Glacier is losing more ice than any other glacier in Antarctica, and together with its neighbouring Thwaites glacier, the two are responsible for about 10 per cent of the ongoing increase in global sea level.
Scientists have argued that Antarctica could reach a tipping point into irreversible retreat from which it could not recover.
Such a retreat, once started, could lead to the collapse of the entire West Antarctic Ice Sheet, which contains enough ice to raise global sea level by over three metres.
New research shows that Pine Island Glacier could enter just such an unstable retreat.
The study shows that the glacier has at least three distinct tipping points. The third and final event, triggered by ocean temperatures increasing by 1.2℃, leads to an irreversible retreat of the entire glacier.
"The potential for this region to cross a tipping point has been raised in the past, but our study is the first to confirm that Pine Island Glacier does indeed cross these critical thresholds," says Dr Sebastian Rosier from Northumbria University in the UK.
"Many different computer simulations around the world are attempting to quantify how a changing climate could affect the West Antarctic Ice Sheet but identifying whether a period of retreat in these models is a tipping point is challenging.
"However, it is a crucial question and the methodology we use in this new study makes it much easier to identify potential future tipping points."
Professor Hilmar Gudmundsson said; "The findings of this study also concern me. Should the glacier enter unstable irreversible retreat, the impact on sea level could be measured in metres, and as this study shows, once the retreat starts it might be impossible to halt it".