First listed on: 30 November 2020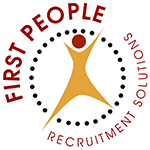 APS4 Research Officer
Our client, a federal government department, responsible for research, collections and the publishing of Aboriginal and Torres Strait Islander cultures, traditions, languages and stories is seeking a Research Officer (APS4 equivalent) to work in their Research, Indigenous Culture and Policy team, part of the group that undertakes community based research with the aim of supporting the active practice of Indigenous cultures through the protection and transmission of knowledge.
This work aims to support language revival (including language classes and the creation of dictionaries), archive access, evidence-based policy development, community data management, the recording of community stories within culturally informed frameworks and providing advice to the Commonwealth on the situation and status of Indigenous culture and heritage. For this position we are seeking a Research Officer who is culturally competent, has high level research and writing capability, with demonstrated logistical and administrative strengths whom can contribute to the work of a diverse, flexible and high performing team.
The role will involve research, either independently or as part of a small team, engagement with community and government stakeholders, opportunities for publication and project presentations, and event organisation, to support team objectives.
On a day to day basis duties will include.
Contributing to the achievement of goals and objectives as a member of the ICH team, including conducting library and non-field research.
Undertaking general administrative tasks for the team, including records management, communication and reporting of tasks, deadlines and timeframes, and participation in corporate activities.
Communicating effectively with internal and external stakeholders on a range of routine and complex matters.
Undertaking research to a high standard, including identifying issues and related problems, and offering solutions.
for this position we are seeking a research degree, honours, and a commitment to working with Aboriginal and Torres Strait Islander peoples and the ability to communicate sensitively and effectively with Aboriginal and Torres Strait Islander peoples.
This position will be offered to the successful candidate as an APS4 equivalent hourly rate contract, notionally for a period of 2 months and will be based from Acton, Canberra.
For further details please contact Gemma Topic at
Gemma@FPRS.com.au
FIRST PEOPLE Recruitment Solutions
is a 100% Indigenous Owned Business providing temporary assignments, fixed term contracts and permanent recruitment solutions to the Australian Government and Commercial Organisations.
Our Head Office is based in Canberra
with a national reach to all the states and territories, regional and remote areas of Australia.
FIRST PEOPLE Recruitment Solutions
encourage applications from Indigenous Australians and Non-Indigenous Australians together with people from culturally diverse backgrounds.
Location:

ACT - Acton
Work Type:

Contract/Temp
Category:

Culture/Heritage
Government
Indigenous Studies
APS Classification:

APS Level 4