First listed on: 17 October 2019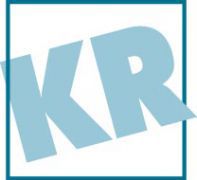 Opportunity to make a difference in one of the world's leading grains research organisations
Three-year contract with the possibility of extension based on performance
Remuneration range $82k - $99k plus super
Located in prestigious offices in Barton in the ACT
The opportunity
As one of the world's leading grains research organisations, the Grains Research and Development Corporation (GRDC) plays an integral role in driving research outcomes and innovation that directly benefit Australia's grain industry. The GRDC's purpose is to invest in research, development and extension (RD&E) to create enduring profitability for Australian grain growers.
Kowalski Recruitment (KR) is looking for an outstanding Commercialisation Officer to assist the Manager of Intellectual Property (IP) and the Business Development Managers to manage and deliver GRDC's IP assets to industry, and ensure effective, efficient and compliant management of GRDC's commercial relationships.
We require a person to:
Support the administration of creating commercialisation agreements using approved templates, negotiating terms with partners and finalising contracting arrangements;
Monitor and review licensee obligations under commercialisation agreements and make recommendations to the Business Development Managers for remedial action if required;
Record and report GRDC IP Assets using the GRDC's IP management database, including proactively managing the database to reflect the status of GRDC's IP Assets;
Be the first point of contact for correspondence with patent attorneys and licensees;
Prepare documents that support IP registration processes.
About You:
The ideal candidate will have:
A science background with exposure to IP management and commercialisation agreements;
Qualifications in Science, Agricultural Science or equivalent;
Excellent organisational skills and a positive approach to your work;
The ability to work towards and meet deadlines;
Well-developed technical skills and experience using Microsoft Office;
Exceptional written and verbal communication skills;
A keen eye for detail and the desire to produce work to the highest standards;
The ability to work well both within a team environment and autonomously;
A diligent work ethic and respect for the highly confidential nature of R&D work;
An understanding of IP law; and
Experience within a commercialisation team or a technology transfer office.
You must be prepared to travel interstate when required, hold a valid Australian Driver's License and be an Australian Citizen.
How you will be rewarded for your valued contribution:
Known for its team culture the GRDC encourages and inspires excellence. You will be welcomed as part of a high-performing forward-thinking team who thrive in a dynamic, flexible and autonomous work environment. You will receive a highly competitive remuneration package, performance-based pay and excellent opportunities for professional development.
Does this sound like you?
To obtain the position description, email kowalskiadmin@kowalski.com.au. To apply for the position, write a one-page pitch (against the position requirements) outlining why you are the best person for the role, and attach your most current CV. If you have any questions about the position before applying, please call Adam Kowalski or Ellie Connell on 02 6230 6636. Applications close on 31 October 2019.
Location:

ACT
Salary:

$82k - $99k + Super
Work Type:

Full Time
Category:

Law