First listed on: 05 February 2019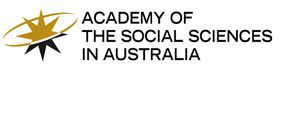 The Academy of the Social Sciences in Australia established in 1971 is an autonomous, non-governmental organisation, devoted to the advancement of knowledge and research across the disciplines of the social sciences. Led by Australia's most accomplished social scientists, it actively promotes national and international scholarly cooperation and contributes to public and wider policy debate providing advice to government and other social partners on issues of national importance across the social science spectrum.
This is your opportunity to take a leading role in championing the work and honouring and promoting excellence in social sciences through advocacy, innovative programs and strategic initiatives, as well as representing the Academy and its interests to government, industry, higher education institutions, overseas academies and key stakeholders including other professions and the broader community.
To be successful in this role on behalf of this highly regarded, independent and multi -disciplinary body, you will be an experienced executive leader with a recognised background and/or deep understanding of the social sciences and clearly demonstrated ability to deliver results. You will actively collaborate across sectors and develop and implement frameworks to also foster early and mid-career social science researchers.
You will have the standing and communication skills to represent and advocate on behalf of the organisation with a broad stakeholder base and provide executive support to the President, the Executive and other Academy Committees and panels. You will be able to lead and motivate the team at the Academy to provide high level support, implementation and delivery of the Academy's activities, functions and duties. Additionally, you will have well developed financial and business acumen along with attitude and aptitude focused on promoting excellence in the social sciences.
To apply for the position please provide your resume and a covering letter outlining your expertise and interest in this opportunity.
To apply and to download the position description: please click on the URL below which will redirect you to the Cantlie website https://cantlie.com.au/jobs/chief-executive-officer/
For more information contact Keith Cantlie on 02 6239 7755 or keith@cantlie.com.au
Applications close: Tuesday 26 February 2019.
Closing Date:

26 Feb 2019
Location:

ACT - Canberra
Work Type:

Full Time
Category:

R&D