First listed on: 07 November 2018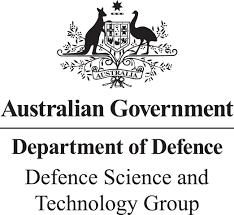 Assistant Director Research (ICT) Security Operations Centre
Executive Level 1 (S&T Level 5)
$100,946 - $113,866 (plus super)
Edinburgh, SA
The Assistant Director, Research (ICT) Security Operations Centre will work as part of the Research ICT Security Operations Centre maintaining scientific computing security structures and processes to ensure alignment with DST user needs whilst meeting government policy regarding security and the procurement and management of Research ICT capability.
The position will undertake Research ICT Security Monitoring, oversight and management of Incident management process and Incidents, managing the operational research ICT Security advice regarding ISM controls and associated service calls. The successful candidate will develop and apply their expertise to a wide range of tasks in a security constrained environment. They will provide advanced support to DST researchers and collaborate to better understand their priorities and to develop solutions to meet their needs. They will provide advanced troubleshooting for managed research projects and interact and liaise with vendors, suppliers, distributors and contract consultants as required.
This position is a Skills Framework for the Information Age (SFIA) level 5 'Ensure / Advise'. For more information about SFIA, please visit the website: https://www.sfia-online.org/en.
Key Result Areas:
The Assistant Director, Research (ICT) Security Operations Centre will provide oversight to their domain of expertise, with the following key responsibilities:
Accountable for managing allocated resources, setting work area priorities, managing workflows, developing strategies and evaluating business outcomes.
Accountable for accurate completion of work within timeframes and quality requirements, share own expertise with others and guide and mentor less experienced employees.
Manage the enhancement of capabilities, information, knowledge and the transition of staff skills to meet project needs.
Interpret and translate information between customers, Australian Defence Force personnel, senior management and scientific teams to align strategic goals and project outcomes.
Duties to be undertaken:
Monitor the ICT security tools such as SIEM, Ivanti (endpoint) and NAC for alarms and action as incidents as required.
Oversee and manage all information security incidents including liaison with: DST Group Divisional security staff & ICT users, IM&T Directorates, Chief Information Officer Group (CIOG) ICT Security Branch (ICTSB), Defence Security & Vetting Service and ASD as required.
Managing the administration of relevant Information Security Manual (ISM) controls and providing day to day ICT Security advice regarding ISM controls and escalation as required (e.g. Elevated privileges, external devices, data transfers) and including participation in the Change Advisory Board process.
Assist in the creation and update of policy and process documentation for ISM control administration, including automation and devolvement where possible.
Execute the internal compliance audits as per the agreed schedule covering ISM and Information Security Management System controls as they apply to the DST IE and other specific compliance areas of interest as directed (e.g. Unclassified portable devices, declared builds of standalone networks and enclaved sub-systems, privileged accounts).
Periodic reporting on key facets of ICT Operations and Compliance including key incidents and identified non-conformances and participation in the ISMS Forum (27001).
Contribution to the ISMS process as required including input into Telecommunications Regulatory Authority (TRA), Security Risk Management Plan (SRMP) and Investment Logic Mapping (ILM) planning and subsequent execution through SRMP, IMT Ops Plan and IMT Strategic Plan initiatives.
Application Closing Date: Wednesday 21st November 2018.
For further information please review the job information pack, reference DST/03667/18 on www.defence.gov.au/apscareers
Closing Date:

21 Nov 2018
Location:

SA - Edinburgh
Salary:

$100,946 - $113,866 (plus super)
Work Type:

Full Time
Category:

Computer Science/ICT
Defence/Technology
Director/Senior Research Management