First listed on: 15 February 2021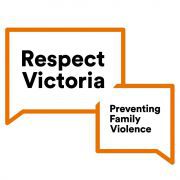 The Manager, Monitoring, Evaluation and Translation role supports the establishment and implementation of strategic monitoring and evaluation structures and systems that will inform policy and program directions for primary prevention of all forms of Family Violence and Violence Against Women.
With your small team you will design, implement, and manage complex evaluation framework for the Victorian Government's Free from Violence strategy across multiple settings and populations. Using your strategic management skills and your knowledge of methodologies you will lead the development of an evaluation program to generate evidence on program effectiveness to government and other Respect Victoria key stakeholders.
Are you a professional with a:
demonstrated track record of designing, implementing, and managing complex evaluation frameworks
strong knowledge of mixed method research methodology and can demonstrate how to evaluate outcomes to influence policy/program design
wide-ranging knowledge and application of a range of qualitative and quantitative methods, tools and data sources
creative problem solver who enjoys designing and developing knowledge systems from the ground up
Are you able to translate and communicate knowledge with purposeful and meaningful tools and resources for various audiences?
Are you able to work both independently and lead a team?
You will
Lead the development and management of the evaluation and translation processes and systems for Free from Violence and other primary prevention programs
Contribute to the design and implementation of new methodologies and innovative technologies to support real-time and trend monitoring of primary prevention
Supervise a small team to support monitoring, evaluation and translation activities
Use your strong stakeholder experience to liaise closely with key government and non-government partners
Provide authoritative advice, reasoned recommendations and innovative solutions to complex and sensitive issues based on comprehensive research
Respect Victoria
Was established as a Statutory Authority under the Prevention of Family Violence Act 2018 in Oct 18. Respect Victoria. Respect Victoria will deliver on the commitments legislated in the Act and the objectives outlined in Free from Violence: Victoria's strategy to prevent family violence and all forms of violence against women. Respect Victoria is focused on the prevention of all forms of family violence for all Victorians
Reporting to the Director Research and Evaluation, this position will play the key role in leading the evaluation activities conducted by Respect Victoria as part of Victoria's strategy to prevent family violence and violence against women. This includes development of evaluation frameworks that will assist in the ability to translate outcomes from key research into actions
We are looking for an individual with
Extensive experience in research monitoring, evaluation and developing results into key policy/programs of work
Systems thinking who can demonstrate their experience in identifying and understanding the long-term impact of particular courses of action on the organisation's objectives
Demonstrated knowledge and experience in gender equality, diversity and inclusion, primary prevention and/or family violence
The ability to diagnoses trends, obstacles and opportunities in the internal and external environment; understands the linkages between natural systems and communities to inform evaluation and research
A Higher degree qualification (Masters by research or PhD) and/or advanced training in evaluation methodology would be well regarded
What you can expect
Conduct meaningful work to assist Respect Victoria to reduce/eliminate family violence and violence against women
A competitive salary plus 9.5% super
A fantastic remote employee engagement program, flexible work arrangements and health and well-being initiatives
An emphasis on work/life balance
High-performing team environment
How to Apply
a cover letter which briefly addresses the key selection criteria, outlines your experience against the accountabilities and what attracted you to the role and your resume, through careers.vic.gov.au website
Respect Victoria promotes diversity and equal opportunity in employment. Aboriginal or Torres Strait Islander applicants are encouraged to apply. If you are an Aboriginal or Torres Strait Islander applicant or if you have a disability and require advice and support with the recruitment process, please advise us Enquiries to martin.turnbull@respectvictoria.vic.gov.au
Closing Date:

07 Mar 2021
Location:

VIC - Melbourne
Work Type:

Full Time
Category:

Community/Social
Data/Analysis
Government
Management/Leadership
Policy/Strategy/Governance
Translational Science