First listed on: 01 September 2020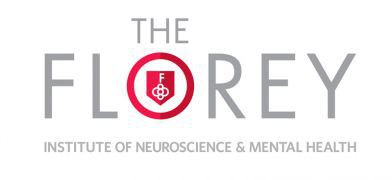 2x Junior Analyst roles – Plastics Genomics or Plastics Lipidomics
Attractive salary and benefits
Based in Parkville
Fixed Term -Part-time until Aug 2021
About us:
One in five Australians are affected by a brain disorder each year. The Florey Institute of Neuroscience and Mental Health has more than 600 staff and students who are passionately committed to researching the way the brain works. We are internationally renowned for our discoveries and research on the central nervous system and associated brain disorders.
We are an Institute that makes a difference.
About the role:
An excellent opportunity is available for a highly motivated individual to join an outstanding team of scientists and work within the Neuroepidemiology Team at our Parkville facility. The role will primarily be responsible for:
Conducting data analysis and other research within a research program that aims to better understand how adverse chemical environments in early life can adversely affect child neurodevelopment.
Contributing to the development of new strategies for high dimensioned data analysis within a birth cohort study.
Detailed information and key responsibilities are available from the position description located https://florey.edu.au/about/careers
About you:
The successful candidate will have:
Relevant graduate qualification such as Bachelor of Science in a relevant discipline (e.g. Statistics, Computer Science, Mathematics, Health)
Skills and experience in R and/or the Stata statistics/data analysis packages
Previous experience with data analysis and databases
Advanced communication, presentation and writing skills
Experience in the preparation and delivery of written scientific reports
Applicants who meet the criteria listed in the Position Description should submit their resume together with a cover letter addressing the Selection Criteria by no later than 4pm on 26 September 2020. In your application, please indicate your preference for either the Plastics Genomics or Plastics Lipidomics roles.
This position attracts a salary offer in the range of $66,423 (RA 1) - $74,010 (RA 3) commensurate with experience, plus generous superannuation of 14% or the option of 17% (subject to an employee co-contribution) in accordance with The Florey Union enterprise agreement. Employees are also eligible for substantial salary packaging (including living expenses, meal entertainment, accommodation, electronic devices, car parking and motor vehicles), together with three paid Institute days, annual leave loading, purchased annual leave, parental leave, and further benefits.
If you have any questions, please contact our Human Resources Team on employment@florey.edu.au
Closing Date:

29 Sep 2020
Location:

VIC
Work Type:

Contract/Temp
Category:

Behavioural Science
Biogeochemical modelling
Biomedical Sciences
Biometrics
Biostatistics
Epidemiology/Biostatistics
Informatics
Medical Sciences
Statistics/Modelling