First listed on: 06 February 2019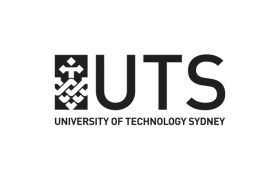 Our vision is to be a leading public university of technology recognised for our global impact. We are a dynamic and innovative university, ranked by the Times Higher Education as Australia's top young university, and located centrally in one of the world's most liveable cities. With a culturally diverse campus life and extensive international exchange and research programs, UTS prepares graduates for the workplaces of today and tomorrow.
The UTS School of Life Sciences is recruiting for a Senior Research Officer (SRO) to play a key supervisory role in the management and maintenance of the day-to-day aspects of the Neuroscience laboratory, located at St Vincent's Centre for Applied Medical Research (AMR). The SRO will also undertake laboratory research, assisting on projects as directed by the Centre Director.
The UTS School of Life Sciences brings together a vibrant research and teaching culture with a diversity of interests in areas such as environmental, plant, marine biology, medical microbiology, infectious diseases, parasitology, inflammation, cardiovascular diseases, diabetes, neurological disorders, cancer, metabolic biochemistry and bionanotechnology.
The SRO provides advice to Centre Director and subsequently to the lab on issues that may be relevant and important to the group, such as, but not limited to, those relating to work health and safety (eg: inspections, audits, etc), upcoming deadlines for ethics/grants/etc, and changes to relevant policies all while contributing to a positive, ethical working environment set up to achieve its research goals in an efficient and timely manner.
If successful in applying for this role, you will be responsible for:
Designing, managing and conducting experiments independently and/or in a collaborative fashion within the research team and under guidance from the Centre Director, producing publishable data.
Performing tasks related to lab management including budget management; GM animal colony management; ordering of lab consumables, reagents, etc; overseeing laboratory compliance with health/safety and animal ethics policies; ensuring high standards are maintained within the laboratory.
Contributing data to projects within the research group for publication
Communicating with research staff both internally and externally
This role would best suit a Research Assistant or Senior Research Assistant with extensive experience in the field of Neuroscience performing laboratory management tasks or Neuroscientist seeking to transition into a laboratory management role
With examples, please outline in a separate document how you meet the following six key selection criteria points below:
Demonstrated superior verbal and written communication skills, including the ability to complete high quality and successful research proposal submissions to external funding bodies;
Excellent interpersonal skills, with the ability to proactively lead and interact effectively with other team members and mentor research students and junior research staff;
Possess strong organisational skills and the ability to work independently with minimal direction towards management of a diverse and developing laboratory with strong initiative for engagement with others
Demonstrated analytical and problem solving skills and ability to contribute to continuous improvement in operations and service delivery
Extensive experience as a Research Assistant or Senior Research Assistant in the field of Neuroscience performing laboratory management tasks (such as overseeing compliance with animal ethics polices, work health and safety, restricted drug (S8/S9) management; budget management and records keeping; maintenance of GM animal colonies) OR significant experience as a scientist in the field of Neuroscience seeking to move to a laboratory management role.
Extensive experience and expertise in various laboratory techniques related to Neuroscience. Proficiency in the following is desirable: rodent microsurgery; stereology using both brightfield and confocal microscopes; and, animal handling and rodent behavioural testing.
Please address the above Selection Criteria in a separate document when applying for this role – candidates who do not submit a separate document and resume will not be considered.
For the full list of the Selection Criteria and role responsibilities please download the position description from our website
Remuneration
Base Salary Range: $88,288 to $97,668 pa (HEW 7)
This role attracts 9.5% superannuation (pension) in addition to the base salary.
UTS staff also benefit from a wide range of Employee Benefits include flexible work practices, child care centres, generous parental leave and salary packaging opportunities.
This position is full time and appointment will be made on a fixed term basis for 12 months, covering a maternity leave.
How To Apply
You are required to address the selection criteria in your submission in a separate document.
Only those applications submitted via the UTS online recruitment system will be accepted.
As you will be unable to save your application once started, please have all required documents and information available prior to commencing.
Please ensure that the file name for each document submitted includes IRC123466.
Specific enquiries or issues with your application may be directed to the UTS Recruitment Team at recruitment@uts.edu.au or on +61 (0) 2 9514 1080.
Closing Date: Tuesday 12 February 2019 at 11.59pm (AEST)
Please note: Interviews will be held on Friday 15 February 2019.
Applicants must have current and valid work rights in Australia.
Please note: If you have a disability that requires adjustment to the recruitment process or an alternative application pathway please contact recruitment@uts.edu.au for assistance.
At UTS, the concepts of equity and social justice are key to our core and purpose – we are recognised widely as supporting inclusivity and valuing diversity through our Wingara Indigenous Employment Strategy, Social Impact Framework and UTS Access and Inclusion Plan.
Cited as a WGEA Employer of Choice since the inception of the award, we are now among the first Australian institutions to receive the Athena SWAN Bronze Accreditation for our commitment to action addressing gender equity in the STEMM disciplines.
Closing Date:

12 Feb 2019
Location:

NSW - Sydney
Work Type:

Full Time
Category:

Grants/Funding
Lab/Technical Officer
Medical Sciences
Neuroscience
Stem Cell