First listed on: 06 October 2017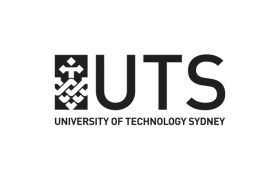 UTS has a bold vision to be a world-leading university of technology. We are a dynamic and innovative university in central Sydney, consistently ranked the top young university in Australia. With a culturally diverse campus life and extensive international exchange and research programs, UTS prepares graduates for the workplaces of today and tomorrow.
About the Institute
Since its inception in 2008, the Climate Change Cluster (C3) at the University of Technology Sydney has been delivering on its strategic plan to build momentum, increase impact and be recognised internationally for its research excellence.
The institute has quadrupled in size since 2008 and has expanded its research capability from ecology to include additional expertise in plant physiology, microbiology, cellular biology, microfluidics, biochemistry, molecular biology (genomics, proteomics, metabolomics), physics (bio-optics), ecological modelling, chemistry, bio-informatics and remote sensing.
About the role
This role will see you tasked with identifying and pursuing funding support linked specifically to industry engagement derived from ongoing R&D activities within C3, and proactively working with researchers in order to help C3 meet its targets.
You will provide support to a range of researchers within the C3 research institute and coordinate with similar engagement staff in the Faculty of Science, as well as the UTS Research and Innovation Office. C3 research aligns predominantly with the UTS research theme of Sustainability, but also contributes to the themes of Health and Data Science. As such, you will be expected to develop and lead commercialisation opportunities that will deliver impact from research-generated intellectual property (IP).
About you
You will be a highly motivated, results-driven and energetic individual that thrives in a culture of innovation and empowerment to deliver quality outcomes. In an ideal world, you will have a strong background in scientific business development, perhaps coming from industries such as biotechnology, pharmaceuticals (and nutraceuticals) or wastewater and will have a solid understanding of the underlying science and regulatory affairs associated with these industries.
PHD qualified (in a scientific discipline), with a sound level of commercial nous, you will be adept at making connections, identifying opportunities, and fostering collaborations between researchers and industry. Your highly developed business development skills including networking and negotiating commercial agreements will see you build, review, develop and implement C3's industry engagement strategy.
Your ability to assess risk, develop feasible solutions and manage multiple concurrent complex projects from initiation to completion by applying a sales-oriented approach to managing and advancing a pipeline of industry prospects - to deliver an ambitious industry engagement program aligned with the C3 strategic plan.
Remuneration & Benefits
Base Salary Range: A competitive salary will be negotiated depending on experience. (SSS1)
This role attracts 17% superannuation in addition to the base salary. Employee benefits include flexible work practices, child care centres, generous parental leave and salary packaging opportunities.
This position is full-time and appointment will be made on a fixed term basis for 3 years.
How To Apply
Prior to commencing your application for IRC97805, please review the Position Description and the Selection Criteria - click on the apply link to be taken to the relevant page. You are required to address the selection criteria in your submission in a separate document.

Please note that only those applications submitted via the UTS online recruitment system will be accepted. Current UTS employees should apply through their UTS Employee Self Service function.
As you will be unable to save your application once started, please have all required documents and information available prior to commencing.
Please ensure that the file name for each document submitted includes IRC97805.
Specific enquiries or issues with your application may be directed to the UTS Recruitment Team at recruitment@uts.edu.au or on +61 (0) 2 9514 1080.
Specific enquiries or issues on the role may be directed to Professor Peter Ralph via email at peter.ralph@uts.edu.au
Please be advised that as part of the selection process that you may be requested to deliver a presentation, the audience for which may include individuals not on the Selection Panel.
Closing Date: Monday 6th November 2017 at 11.59pm (AEST)
Applicants must have current and valid work rights in Australia.
Please note: We are only accepting on-line applications for this post, however, if you have a disability that makes it difficult for you to provide us with information in this way, please contact the Recruitment Team for assistance.
UTS is widely acknowledged as a leader in promoting gender equity and social justice. Cited as a WGEA Employer of Choice since the inception of the award, UTS is a current participant in the SAGE pilot program, the Australian trial of the Athena Swan gender equity accreditation program. We welcome applications from women, particularly for senior and non-traditional roles.
Closing Date:

06 Nov 2017
Location:

NSW - Sydney
Work Type:

Full Time
Category:

Ecology/Fauna
Management/Leadership
Microbiology
OH&S/Risk
Physiology/Sports Science
Stakeholder Management/Engagement