First listed on: 03 May 2017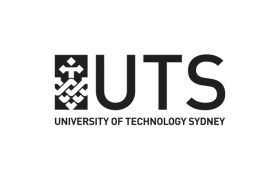 Senior Research Consultant/ Research Principal (Modelling and Analysis)
Institute for Sustainable Futures
UTS has a bold vision to be a world-leading university of technology. We are a dynamic and innovative university in central Sydney, consistently ranked the top young university in Australia. With a culturally diverse campus life and extensive international exchange and research programs, UTS prepares graduates for the workplaces of today and tomorrow
The Institute for Sustainable Futures is recruiting a highly talented and experienced researcher for a Senior Research Consultant/ Research Principal role, to design and conduct analytical & statistical research. Working across a range of sustainability application spaces this role will work within an interdisciplinary team to deliver high quality research outcomes.
The Institute for Sustainable Futures (ISF) at UTS undertakes game-changing sustainability research. Established for 20 years, ISF works with thought leaders in government, industry and community organisations, in Australia and internationally, to create change towards sustainable futures. Sustainability research is also a key pillar supporting UTS's ambition to be a world-leading university of technology. Beyond a vibrant new campus in Sydney's creative precinct, at the heart of UTS are exceptional people.
The Institute prides itself on providing a collegiate environment for all staff and this is a rare chance to affect change for the better, providing you with the opportunity to shape the future of Sustainability research at UTS and globally.
To be successful as a Level A candidate you will have a relevant post-graduate qualification in a quantitative subject or demonstrated professional experience in a research or consulting capacity. For the Level B position, you will ideally have a PhD and several years post-doctorate experience working in a professional or research capacity applying quantitative methods. Alternatively, you will be able to demonstrate equivalent industry experience in a research or consulting capacity.
To be successful in securing this role you will have:
Demonstrated track record conceptualising, designing, conducting, managing and reporting upon quantitative research projects to deliver high-quality outcomes
Proven experience using statistical methods and/or other innovative modelling and analytical methods such as machine learning, simulation or complex systems methods to solve real-world problems.
Demonstrated experience leading project teams (Level B) or the capacity to develop these skills (Level A) including planning and delegation of work, managing budgets, and supervision of staff and students.
It is an exciting time to join the Institute and as the successful candidate, you will be working alongside some Australia's best academic researchers in the transdisciplinary field of sustainability science. You will be joining a supportive cohort of researchers who are passionate about their work and for creating change towards a more sustainable future.
Remuneration & Benefits
Base Salary Range: $75,120 to $114,343 pa (Level A/B)
This role attracts 17% superannuation in addition to the base salary. Employee benefits include flexible work practices, child care centres, generous parental leave and salary packaging opportunities.
This position is full-time and appointment will be made on a continuing basis.
How To Apply
Prior to commencing your application for IRC93918, please review the Position Statement and the relevant selection criteria - click on the apply link to be taken to the relevant page. You are required to address the selection criteria in your submission in a separate document.
Specific enquiries or issues with your application may be directed to the UTS Recruitment Team at recruitment@uts.edu.au or on +61 (0) 2 9514 1080.
Closing Date: Tuesday 30th May 2017 at 11.59pm(AEST)
UTS is widely acknowledged as a leader in promoting gender equity and social justice. Cited as a WGEA Employer of Choice since the inception of the award, UTS is a current participant in the SAGE pilot program, the Australian trial of the Athena Swan gender equity accreditation program. We welcome applications from women, particularly for senior and non-traditional roles.
Closing Date:

30 May 2017
Location:

NSW - Broadway
Salary:

$75,120 to $114,343 pa
Work Type:

Full Time
Category:

Applied
Biodiversity/Conservation
Climate Change/Climate Science
Consulting, Strategy & Planning
Data/Analysis
Postdoctoral
Project Management
Renewable Energy
Statistics/Modelling
Sustainability