First listed on: 19 April 2017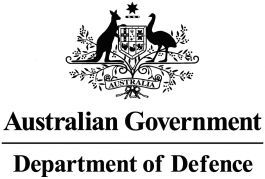 EL 2 (S&T 8)
$160,613 - $175,719 (plus super)
Rockingham WA, Edinburgh SA
The Research Leader Undersea Command & Control reports to the Chief Maritime Division, and under broad guidance, is responsible for leading the Undersea Command & Control Major Science and Technology Capability (MSTC), which is comprised of four component Science and Technology Capabilities (STC) – Combat System Architectures, Human Systems & Information Integration, Undersea Weapon Systems and Undersea Environment & Performance Assessment. The Research Leader is responsible for managing the "raise, train and sustain" function for the MSTC. The Research Leader will provide leadership by articulating the vision, guidance, direction, coordination and collaboration to ensure the MSTC capability can be harnessed for the delivery of agreed outputs to Defence. They will lead diverse strands of capability as teams to create opportunities for system breakthroughs. The Research Leader will inspire staff to push the frontiers of science and technology, and work with the staff at a conceptual level to create new scientific insights. They will maintain awareness of developments in the field of Undersea Command & Control; review publications prepared by staff and be accountable for setting the standards for the quality of the S&T outputs.
The Research Leader will be responsible for the development of staff in the MSTC, and will provide effective supervision of the STC leaders and any Principal Scientists to ensure staff contribute effectively to the output of the MSTC. The Research Leader will have an international reputation for excellence in a specific field of Science and Technology, have extensive experience, awareness and knowledge across a broad range of science applied to Defence. The Research Leader will have a sound understanding of Defence client priorities and will achieve outcomes which meet customer needs. The Research Leader will develop and maintain collaborative linkages in DST; and build and maintain strong relationships with external stakeholders in industry, universities and overseas organisations.
Application Closing Date: 17 May 2017
For further information please review the job information pack, reference DST/00638/17 on www.defence.gov.au/apscareers.
Closing Date:

17 May 2017
Location:

SA - Edinburgh
Salary:

$160,613 - $175,719 (plus super)
Work Type:

Full Time
Category:

Government
Management/Leadership
Marine Science/Aquaculture
Technical Manager/Officer
APS Classification:

Executive Level 2