First listed on: 12 October 2021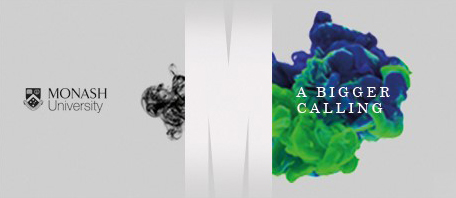 Project Manager
Job No.: 625431
Location: 553 St Kilda Road, Melbourne
Employment Type: Full-time
Duration: 12-month fixed-term appointment
Remuneration: $102,120 - $112,722 pa HEW Level 08 (plus 10% employer superannuation)
Be inspired, every day
Take your career in exciting, rewarding directions
Be a part of an inclusive, collaborative community
The Opportunity
An exciting opportunity has become available for a Project Manager to join the Monash Centre for Occupational and Environmental Health (MonCOEH) within the Faculty of Medicine, Nursing and Health Science (MNHS) on a full-time basis. In this role, you will be reporting directly to the MonCOEH Director and will be responsible for managing the end-to-end delivery of the "Emerging techniques for earlier diagnosis and assessment of severity and progression of artificial stone silicosis" study, a 2-year project funded by the Medical Research Future Fund (MRFF).
Silicosis is a serious and preventable lung disease that is caused by inhaling respirable crystalline silica. Stonemasons who have worked with engineered or artificial stone have been shown to develop a rapidly progressive and potentially fatal form of silicosis. This research will use data from stone benchtop industry workers participating in health screening assessments from Victoria, Western Australia and Queensland to investigate many uncertainties related to screening methods, as well as investigating new methods to assess disease severity and identify indicators of progression.
This integrated body of research will bring together a strong multidisciplinary research consortium from across Australia. The findings of this research will rapidly provide a strong evidence base to inform policy and regulatory approaches to the health assessment and management of workers with, or at risk of, engineered stone silicosis.
The position will work closely with project stakeholders, both internal and external to deliver this project in accordance with agreed timeframes, within budget and to achieve strategic business outcomes. It is suited to a highly motivated individual who holds postgraduate qualifications or progresses towards postgraduate qualifications and extensive relevant experience; and/or has extensive experience and management expertise; or an equivalent combination of relevant experience and/or education/training. Additionally, the successful candidate will ideally have excellent project management skills, and highly developed interpersonal and communication skills.
This role is a full-time position; however, flexible working arrangements may be negotiated.
At Monash University, we are committed to being a Child Safe organisation. Some positions at the University will require the incumbent to hold a valid Working with Children Check.
If you believe you can fulfil these requirements, you are strongly encouraged to apply.
Your application must address the selection criteria. Please refer to "How to apply for Monash Jobs".
Enquiries
Christina Dimitriadis, Epidemiology & Preventive Medicine, Christina.Dimitriadis@monash.edu
Closing Date
Tuesday 19 October 2021, 11:55pm AEDT
Supporting a diverse workforce

Closing Date:

19 Oct 2021
Location:

VIC - Melbourne
Salary:

$102,120 - $112,722 pa HEW Level 08 (plus 10% employer superannuation)
Work Type:

Contract/Temp
Category:

Health/Health Sciences
Medical Sciences
OH&S/Risk
Project Management/Delivery