NCMI Indigenous Scholarship Program - RV Investigator Instrument Database - [Archived Advertisement]
First listed on: 28 October 2020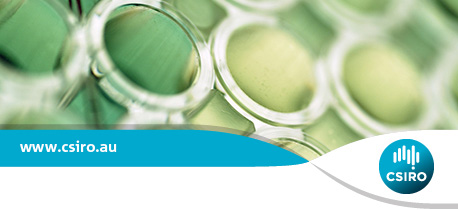 NCMI Indigenous Scholarship Program - RV Investigator Instrument Database
Do you want to gain valuable, real-world research experience?
Have access CSIRO's world-class facilities?
Apply for the NCMI Indigenous Scholarship Program today!
The NCMI Indigenous Scholarship Program (NISP) is an initiative of the National Collections and Marine Infrastructure (NCMI) to enhance the educational, employment, training and career development opportunities for people of Aboriginal and/or Torres Strait Islander descent. The program will offer opportunities to promising tertiary students in several scientific, engineering and business-related disciplines. Scholarships will typically run over the Australian summer holidays with placements beginning in late November or early December. Students will receive a stipend for the duration of their scholarship and in some cases, may also receive a contribution towards travel and accommodation costs.
The NCMI Indigenous Scholarship Program (NISP) has an opportunity for a final year university student majoring in Computer Science to join their Data Acquisition and Processing (DAP) team to work on the Seagoing Science Instrument Configuration Control System project.? The objectives of this project is to provide:
A ship-accessible database of instrument and calibration data (the "Instrument Database") that can be utilised by acquisition systems and for compiling metadata records. The aim is to minimise transcription errors by transferring calibration data electronically rather than on paper.

A versioned history of RV Investigator's voyage instrument configuration (not part of the student's scope) that can be cross-referenced by deployment records and used to generate an end-of-voyage Instrument metadata list.
Project Scope
The scope of the Instrument Database project includes:
Coordinating with the Calibration Facility and the MAPS team to implement mechanisms for importing relevant data into the Instrument Database ?

Providing web-based interfaces for the SIT team to import externally calibrated equipment details

Implementing a mechanism to replicate the database to the ship

Developing tools and interfaces to aid in the process of updating ship systems with the latest equipment calibration details (eg generating configuration files and database interfaces)
Project Duties/Tasks
The student's tasks will focus on the Instrument Database components of the project and will include:
Documenting requirements and interface specifications in consultation with the RV Investigator support teams who are the end users of the Instrument Database (the DAP and SIT teams), the Calibration Facility and the MNF Equipment Database (MAPS) development team

Developing a design for the Instrument Database; the user interfaces and the mechanisms to transfer data from the feeder databases and across to the ship

Implementing and testing the system, coordinating with the Calibration Facility and the MAPS administrator as required ??
Relevant Fields of Study
This project is best suited to final year university students majoring in Computer Science.
Location: Hobart (Battery Point). TAS
Scholarship: $1,559.85 per fortnight (before tax)
Duration: 8 - 12 weeks (during the summer vacation break)
Reference: 70081
Pre-Requisites/Eligibility
The NCMI Indigenous Scholarship Program (NISP) is open to students who are:
of Australian Aboriginal and/or Torres Strait Islander descent; and

enrolled in their final year of an undergraduate degree course at an Australian university majoring in Computer Science.
The filling of this vacancy is intended to constitute an affirmative measure under subsection 81(1) of the Racial Discrimination Act 1975.
How to Apply
To apply you will be required to:
Submit a Resume/CV and Cover Letter (as one document) in the 'Resume/CV' field.
Upload your most recent academic results in the 'Cover Letter' field.
Upload evidence of your Aboriginal and/or Torres Strait Islander descent (this can be a letter from the Indigenous Engagement Unit of your university) in the 'Additional Documents' field (this can be provided later if necessary).
If you require assistance applying online call 1300 984 220 or email careers.online@csiro.au
Contact: If you have any questions regarding this scholarship please contact either Steven Van Graas on 03 6232 5308 or email to Steven.Vangraas@csiro.au ; or Ben Clews on 03 6232 5201 or email to Ben.Clews@csiro.au. Please do not email your application directly to Steven or Ben. Applications received via this method will not be considered.
Diversity and Inclusion
We're working hard to recruit diverse people and ensure all our people feel supported to do their best work and empowered to let their ideas flourish. Diversity and Inclusion Strategy
We are committed to the safety and wellbeing of all children and young people.
About CSIRO
At CSIRO, Australia's national science agency, we solve the greatest challenges through innovative science and technology.
Join us and start creating tomorrow today!
Applications Close
Monday, 30 November 2020 at 11:00pm AEDT

Closing Date:

30 Nov 2020
Location:

TAS - Battery Point
Salary:

$1,559.85 per fortnight (before tax)
Work Type:

Contract/Temp
Category:

Computer Science/ICT
Government
Indigenous Studies
PhD/Masters/Scholarship/Cadetship/Traineeship