CSIRO Executive Director Growth - [Archived Advertisement]
First listed on: 27 March 2018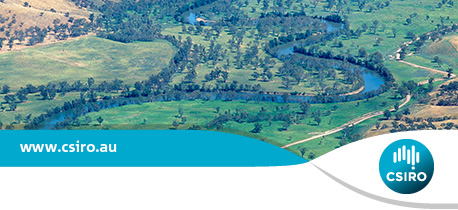 CSIRO Executive Director Growth
Are you passionate about the growth and commercialisation of science and engineering innovation to underpin a bright economic future for Australia?
Are you a collaborative leader who will champion CSIRO's innovation culture, accelerating science from the benchtop to real world solutions?
Do you inspire others to collaborate in delivering high value and complex commercial arrangements producing win-win results?

At CSIRO, we do the extraordinary every day. We innovate for tomorrow and help improve today – for our customers, all Australians and the world.
Our innovations contribute billions of dollars to the Australian economy every year. As the largest patent holder in the nation, our vast wealth of intellectual property has led to more than 150 spin-off companies.
With more than 5,000 experts and a burning desire to get things done, we are Australia's catalyst for innovation.
CSIRO. We imagine. We collaborate. We innovate.
The Position
Growth is critical for our nation and for CSIRO in our mission to solve Australia's greatest challenges with science. This new, high profile Executive level position will lead Strategy, Science Policy and Impact, Global, and Business Development & Commercialisation for CSIRO, working alongside our Scientists to directly connect the organisation to the opportunities and challenges for Australia.
As a member of the CSIRO Executive Team, the Executive Director Growth will play a lead role in the provision of strategic vision and understanding of markets and product market fit, while overseeing $500 million of external revenue and helping to grow CSIRO and its impact. This includes growth in research partnerships and collaborations, commercial model and commercial activity with the ultimate intent of delivering greater impact from science for society, the environment, and the Australian economy.
The ED Growth will collaborate across all our Business Units and Enterprise functions, more directly connecting our teams to the national opportunities and challenges appropriate to CSIRO's role as the national science agency. The Growth leader will champion CSIRO's innovation culture, accelerating science from the benchtop to real world solutions.
The ED Growth will be a strategic, innovative, collaborative, inclusive and an inspiring leader who will provide strategic advice to the CSIRO Executive Team, Board, and senior government representatives and will participate in government and industry groups, adding value for CSIRO.
Location: Negotiable
Reference: 56544
Salary: An attractive salary package negotiable
Term: 3 years, with the potential to renew
Experience
The successful applicant role will demonstrate:
Experience as an effective, consultative, constructive contributor to a senior executive team in a business development and growth role, providing strategic and visionary leadership within a research or innovation setting including the ability to identify and encourage outstanding performers, foster a high-performance innovation culture and lead complex change.
Commercial success in identifying and executing new business models, including negotiating strategic alliances with external parties, across a variety of industries, based on win-win outcomes, both in Australia and overseas.
The ability to develop and oversee the implementation of complex and highly impactful research and commercial agendas that foster scientific excellence and delivers significant value for CSIRO, its partners and the nation.
Experience in forging strategic partnerships internally as well as externally with the ability to operate effectively at multiple levels including the CEO and Executive Team peers and all levels of staff, media, industry, government, other researcher bodies, and the general public.
Experience in working collaboratively across large and complex organisations, especially in areas outside of current domain.
Behaviours that are exemplary and actively promote collaboration, innovation and consultation.
The willingness and ability to travel interstate and internationally as required noting we work hard to accommodate family arrangements.
Tertiary qualifications in a relevant discipline and significant relevant experience at senior executive level in a research or innovation organisation.
We work flexibly at CSIRO, offering a range of options for how, when and where you work. Talk to us about how this role could be flexible for you. Find out more Balance
Find out more! Click Position Details
Korn Ferry has been appointed to advise CSIRO on this appointment.
To apply: Please email csiroedgrowth@kornferry.com or for more information please contact Sophie Kolatchew on +61 3 9631 0336.
Applications close: May 4, 2018

Closing Date:

04 May 2018
Location:

VIC
QLD
NSW
WA
NT
SA
TAS
International
Salary:

An attractive salary negotiable
Work Type:

Full Time
Category:

Business Development Manager
Commercialisation
Communications & Organisation Change
Economics/Finance
Government
Management/Leadership