Business Analyst/Research Translation Specialist - [Archived Advertisement]
First listed on: 26 September 2017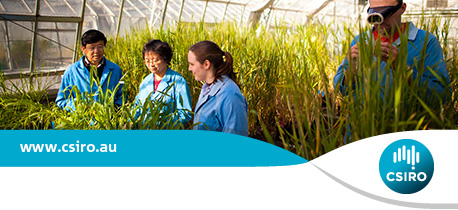 Business Analyst/Research Translation Specialist
Are you a talented Business Analyst with a background in biodiversity/environmental science?

Use your expertise in data analytics to enable research advancement in the ecological sciences

Join

CSIRO's National Collections team!
The Position
The Atlas of Living Australia (ALA) is world-leading eResearch infrastructure which is in partnership with CSIRO (host agency), Australian Museums and Herbaria and other biological collections to develop and maintain a platform to aggregate and deliver Australia's biodiversity data holdings. The ALA is a team of approximately 25 staff and is primarily funded through the National Collaborative Research Infrastructure Strategy (NCRIS), administered by the Department of Education and Training.
This role will work with the research and technology community to understand the data needs that will enable the next generation of research and decision advancement in the ecological sciences including (genetics and species traits).
The Business Analyst is responsible for end-to-end solution delivery including client engagement, solution development, end-user education and service promotion. They understand the technical capabilities of our workflow platforms and apply these capabilities to solve line of business or research opportunities and problems.
Specifically you will:
Liaise with ALA stakeholder community to understand user needs and requirements in developing tools and software solutions.
Manage end to end solution development involving other team members, internal and external stakeholders.
Develop information management frameworks that underpin solution development.
Contribute to the development of various learning material including wiki's, video and eLearning in support of enterprise collaboration platforms and solutions.
Prepare necessary reports to keep product development and achievements visible.
Contribute to the continuous improvement of service delivery.
Location: Black Mountain, ACT
Salary: AU $109K - $128K plus up to 15.4% superannuation
Tenure: Indefinite
Reference: 47329
To be successful you will need:
A degree in Science and/or equivalent experience.

Excellent communication and engagement skills, including providing advice to team members, management and clients, and engaging with stakeholders.

Demonstrated ability to apply business analysis tools or other techniques to identify issues and develop solutions/ ideas

Demonstrated ability to identify critical stakeholders and influence them to gain complex understanding of and support for proposals / ideas.

Demonstrated ability to identify, engage and build sustaining communities across a variety of disciplines and institutions;

Background in biodiversity, environmental, genomic or biophysical spatial or related science
Who we are: The Commonwealth Scientific and Industrial Research Organisation (CSIRO).
At CSIRO, we do the extraordinary every day. We innovate for tomorrow and help improve today - for our customers, all Australians and the world. We imagine. We collaborate. We innovate.
We work flexibly at CSIRO, offering a range of options for how, when and where you work. Talk to us about how this role could be flexible for you. Find out more! CSIRO Balance
How to Apply: Please upload one document only containing both your CV/Resume and cover letter providing enough information relevant to this position to enable the selection panel to determine your suitability. If your application proceeds to the next stage you may be asked to provide additional information.
Please view the full position details and instructions on how to apply here: Position Details
Applications Close: 11:59pm AEST Sunday 8 October 2017

Closing Date:

15 Oct 2017
Location:

ACT - Black Mountain
Salary:

AU $109K - $128K plus up to 15.4% superannuation
Work Type:

Full Time
Category:

Biodiversity/Conservation
Data/Analysis
Environmental Science/Earth Science
Translational Science