Senior Consultant - Fire Testing and Assessments - [Archived Advertisement]
First listed on: 14 June 2017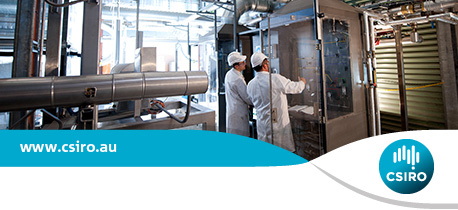 Senior Consultant - Fire Testing and Assessments
Provide technical consulting services relating to the fire-resistance of building systems

Communicate directly with commercial clients in the building and infrastructure sector

Liaise and collaborate with experts across CSIRO and other international laboratories
The Position:
The Senior Consultant, Fire Assessments is responsible for the provision of technical consulting services relating to the fire-resistance of building systems. The role communicates directly with commercial clients at all levels of the building and infrastructure sector, providing independent consulting to assess the fire performance of tested building systems incorporating variations to the tested prototype, in accordance with the framework outlined in Part A2 of the National Construction Code (NCC).
This position is directly responsible for the management and delivery of commercial fire assessment reports and consulting services relating to the fire performance of building systems. This position will liaise and collaborate with experts across CSIRO and other international laboratories with regard to fire testing requirements in support of the assessment of variations to tested systems.
The senior consultant is required to operate independently, using engineering judgement when providing consulting services pertaining to the technical assessment of building systems under fire conditions. Development of technical assessments requires the distillation of complex information from multiple sources to deliver actionable outcomes for CSIRO's customers. This position forms the role of 'trusted advisor' to the industry sector, involving enhanced communication skills and sound technical knowledge combined with a strong client focus.
Your responsibilities will include:
Provision of consulting services delivered through written technical assessments on the likely performance of fire protection systems to comply with the Deemed to Satisfy provisions of the BCA as well as International codes.

Provision of written performance based assessments on the likely performance of fire protection systems to comply with performance requirements of the BCA, based on referenced test standards, test data, engineering judgement and calculations.

Responsibility for project delivery outcomes and timeframes within budget expectations.

Identifying and establishing new stakeholder and customer relationships and effectively manage existing customer relationships.

Developing recognition as a 'trusted advisor' to industry and provide technical guidance on fire resistance performance and compliance to commercial clients and members of the industry as well as the general public.
Location: North Ryde, Sydney
Salary: $127K to $141K plus up to 15.4% superannuation
Tenure: Indefinite/Ongoing
Reference: 39490
To be successful you will need:
Tertiary qualification/s and/or relevant experience in relevant Engineering or Science fields related to the performance of materials under elevated temperatures. Formal qualifications are to be supported by at least five years relevant technical consulting experience building fire resistance;

Demonstrated high level written and oral communication skills with the ability to write detailed technical reports and assessments for commercial clients.

Demonstrated knowledge of the Building Code of Australia (BCA) Deemed to Satisfy provisions relating to fire resistance of building elements and systems.

Advanced knowledge of Australian and International fire testing standards.

Advanced knowledge of assessment guidelines and related fire design standards.
Who we are: The Commonwealth Scientific and Industrial Research Organisation (CSIRO)
How to Apply: Please upload one document only containing both your CV/Resume and cover letter providing enough information relevant to this position to enable the selection panel to determine your suitability. If your application proceeds to the next stage you may be asked to provide additional information.
Before you apply, please view the full position details and selection criteria here: Position Details document
Applications Close: 11:59pm AEST, 21 June 2017.

Closing Date:

21 Jun 2017
Location:

NSW - North Ryde
Salary:

$127K to $141K plus up to 15.4% superannuation
Work Type:

Full Time
Category:

Building Science
Consulting, Strategy & Planning
Engineering
Fire Management/Testing
Government
Project Management
Public Sector
R&D
Stakeholder Management/Engagement