First listed on: 20 August 2019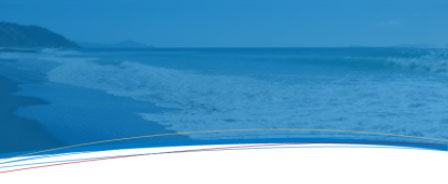 Data Management Officer
Permanent, full time - 37.5 hour week and flexi-time
Relocation package available for the successful candidate
Newly created position
We are currently seeking an experienced and qualified Data Management Officer to join our dynamic and dedicated Natural Resources Data Team which provides information that informs a wide range of the Council's environmental monitoring and resource management functions.
About Us
Northland Regional Council's vision is for a healthy environment, a strong economy and resilience among our varied communities. We've focused our long-term planning to target priority areas such as; enhancing the environment, building a strong regional economy and communities and effective service delivery.
We offer a professional, challenging and positive working environment with our region covering from Cape Reinga to just south of Kaiwaka. This exciting position is based in the sub-tropical city of Whang?rei, about two hours' drive north of Auckland.
The Role
We are currently seeking an experienced and qualified Data Management Officer to provide high level processing and analysis of data and reporting services to council's environmental monitoring teams. This will predominantly be for water, soil and air quality discrete and continuous data.
In this newly created position, you will be responsible for the processing, auditing and management of environmental data collected, ensuring it is managed to applicable National Environmental Monitoring Standards (NEMS). You will perform advanced processing and analysis of environmental data as well as providing and communicating accurate environmental monitoring data to council's internal and external customers.
What you will bring
You will ideally have a degree in Environmental Science, Data Science or similar, have at least four years' experience in a similar role and an in-depth understanding of the principles of good data management, system development, scripting and quality management associated with environmental reporting.
Skills and experience in environmental data management and data analysis are essential, as is an ability to develop scripts and automation of processes to enhance processing and archiving of collected data.
The role requires sound experience using Hilltop or other time-series management programme and excellent computer skills with MS Office, GIS and data visualisation software such as Tableau or MS Power BI. Proven knowledge of R, Python or similar scripting languages would be an advantage.
Proven attention to detail and a commitment to quality management systems are key attributes you will bring to this position. A high level of initiative and enthusiasm, and the ability to relate to a diverse workforce using effective communication and interpersonal skills, will ensure your success. Your work will be highly valued and directly contribute to the effective management of natural resources within the Northland region.
Applications close at 5pm on 6 September 2019.
Closing Date:

06 Sep 2019
Location:

International - New Zealand
Work Type:

Full Time
Category:

Computer Science/ICT
Data/Analysis
Environmental Science/Earth Science
Government